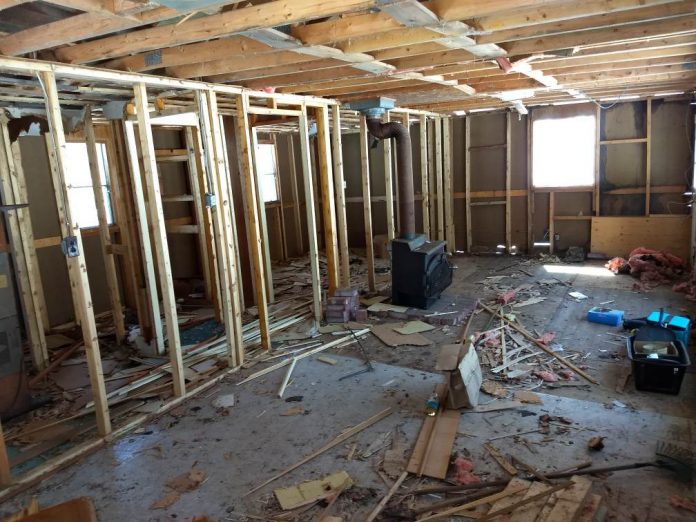 It was Laurie Baker's dream to escape Toronto rent and move up to her Bancroft cottage with her husband, but after hiring Scott "Scottie" Eisemann, who was convicted of fraud in 2014 and is now facing a slew of fraud and other charges, she says her cottage and her hopes of moving north have been left in shambles.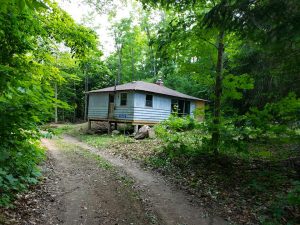 "I wanted to restore it so that I could retire in it, and now I've got an empty shell with a damaged foundation," Baker said. "Because it's been open for so long, everything, all the boards around the roof, are now starting to rot."
Baker hired Eisemann to do extensive renovations including work on the foundation, electrical and plumbing, and other interior parts of the cottage in April 2018. Baker's brother had checked him out online before hiring him for work on their mother's cottage across the road, she said, and none of them were able to find any negative reviews for his company, Cottage Life Construction.
Eisemann seemed gung-ho when it came to working on her mother's cottage, Baker said, so she felt good about hiring him for her own property upgrades, which he estimated would take six weeks. It wasn't until much later that they were told all the work he did for her mother had been done incorrectly. 
"She's got another contractor up there working on her cottage just to get it finished," Baker said. "All the work that Scottie's workers did they had to take apart and take out and redo because everything was done wrong, including the plumbing."
The families say Eisemann gave excuse after excuse before taking off with their money and leaving their cottages unusable. Contractors had removed the insulation and worked on the foundation for Bakers' cottage, but when progress halted, the structure was left gutted, Baker said.
Because their cottage was open to the elements, Baker and her husband went and boarded up the holes and missing windows themselves to keep animals out. Baker's mother is out thousands of dollars, she said, and Baker and her husband lost $44,000 overall. They've reported Eisemann to the OPP, who have received a number of similar complaints.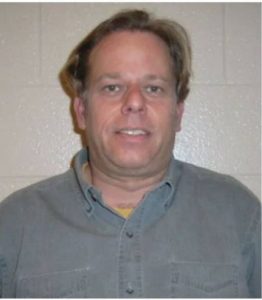 Southern Georgian Bay OPP charged Eisemann with fraud and false pretences in September 2019. The OPP Orillia Crime Unit launched two investigations in mid-2020 after "substantial amounts of money were paid to a contractor who did not start the agreed upon construction work," which resulted in Eisemann being charged with two counts of fraud over $5,000 as well as two counts of possession of property obtained by crime over $5,000.
A few months later in November, the OPP arrested and charged Eisemann in relation to four separate investigations in Simcoe County. As a result of the investigations, Eisemann was charged with three counts of fraud over $5,000, one count of obtaining by false pretence over $5,000 and one count of obtaining by false pretence under $5,000. He also faces fraud and mischief charges laid last month in connection to a cottage renovation in Bracebridge.
These charges have yet to be proven in court, but Eisemann was previously sentenced to two years in prison in 2014 for defrauding a 92-year-old woman. No charges have been laid yet in regards to the Baker property, and in the meantime, Baker isn't sure how to salvage her goal of moving to Bancroft. 
"That cottage is going to sit there like that until I guess it collapses," she said. "I'm trying to figure out what I can do because if they can even get it closed in and put a toilet in, I can move up there because I have no problem roughing it, and then my pension can then go into finishing my cottage every month."
Baker said she would be willing to use her tent to stay in and her two-burner stove to cook outside while slowly getting her cottage fixed up, but she can't afford the cost to start sealing the cottage while still paying rent on her Toronto townhouse. She needs the help of a reputable contractor, so she launched a GoFundMe to help them get started.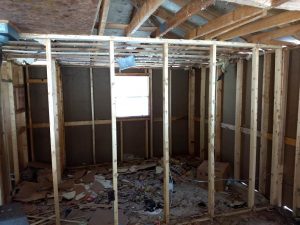 She and her husband got married six years ago after raising their children as single parents for many years. She saved what she could for the cottage, but after retiring early due to an injury and having her pension cut in half, Baker was eager for a simple life at the cottage. Now, her savings are gone along with all the contents of her cottage, which were thrown out after the bill for the storage unit Eisemann rented went unpaid, she said.
"Everything from in my cottage was in there right down to knives and forks and dishes and furniture and bedding, and what wasn't in there got destroyed," Baker said. "I have nothing. I literally have to start from scratch with plates and dishes, everything has to come from scratch now because of him."
Baker said she wants to warn others about Eisemann and the fact that he goes by different names, including Scottie Evan and Scott Daniels. She urges property owners to look beyond internet comments and research contractors thoroughly by checking multiple sources, including the Better Business Bureau.
It's been traumatic for her to watch her savings and retirement plans slip away, Baker said, while also seeing others endure a similar ordeal with Eisemann. There's an online group called Northern Survivors where they share their experiences, so after seeing other members confirm charges laid in connection with their cases, Laurie remains hopeful that the Bancroft OPP will charge Eisemann, though her hopes of moving to her cottage feel distant.
"The city is just too much these days and rents just going up and up and up, and any higher, we're on the street," she said. "That's why I wanted to go up north. That was my dream, and Scottie took my dream. He took it away."