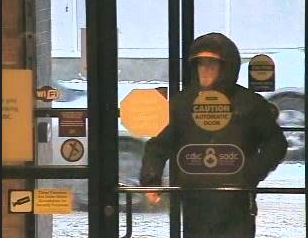 The Orillia OPP are currently investigating a robbery at a local bank in the city of Orillia.
On November 12, 2019 at 4:40 pm a male entered the CIBC bank on West Street South in the City of Orillia. The suspect approached the teller and stated he had a weapon and requested money. The teller handed over an unknown amount of cash. The suspect then fled southbound on West Street.
The Orillia OPP responded quickly to the incident and called out Central Region Canine (K9) to assist with the investigation. The suspect is still outstanding and police are continuing the investigation.
If anyone can identify the suspect or has any information regarding these circumstances they are encouraged to contact the Orillia OPP at 705-326-3536 or 1-888-310-1122.