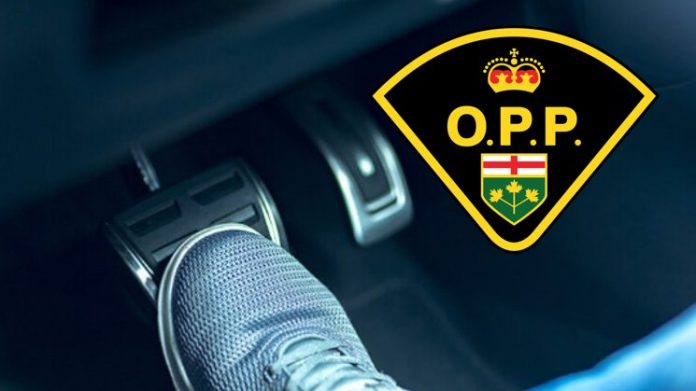 On Tuesday May 10, 2022 at 4 p.m., Almaguin Highlands OPP say they responded to a traffic complaint of a possible impaired driver.  Shortly after police located the suspect vehicle and driver on Main Street.
Police demanded the driver provide a breath sample into the Approved Screening Device (ASD) to which the driver failed.
As a result of the investigation, Dwayne Todd, 45 years-of-age, of Strong Township had consumed alcoholic beverages and was subsequently arrested and charged with:
Operation while impaired – blood alcohol concentration (80 plus)
Draw trailer, no plate
Drive motor vehicle with open container of liquor
The accused was issued a 90-day Administrative Driver's Licence Suspension (ADLS) and the vehicle was impounded for seven days.
The accused was released from police custody and is scheduled to appear at the Ontario Court of Justice on Thursday July 14 2022, in Sundridge, Ontario.