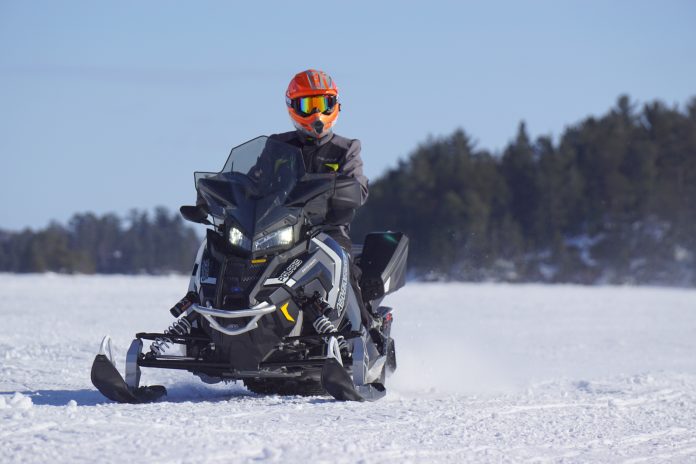 Members of the Bracebridge OPP Motorized Snow Vehicle (MSV) patrol have been actively patrolling the trails and roadways in the area, including conducting R.I.D.E. stops, according to a statement from the OPP on Jan. 15.
Most trails in the area remain closed, but many locals are still enjoying the limited riding that is available. The OPP actively patrols trails, lakes and roadways to ensure safe operation of vehicles and to maintain a community partnership with snowmobilers,.
Members of the OPP have been conducting random R.I.D.E. stops as well as mobile patrols throughout Muskoka. Officers are monitoring for unsafe or impaired operation, as well as ensuring compliance with use of helmets, insurance registration and operational requirements.
Police stopped a 13-year-old operator with a 14-year-old passenger using an old sled on Muskoka Road 169 near Bala. The sled had a flashlight taped to the hood for a headlight along with other mechanical issues, in addition to the fact that the driver was too young to be riding on a roadway and the vehicle was uninsured, according to OPP.
The OPP wants to remind the public that ensuring a vehicle is safe and in working order is the responsibility of the operator. Please ride safely.