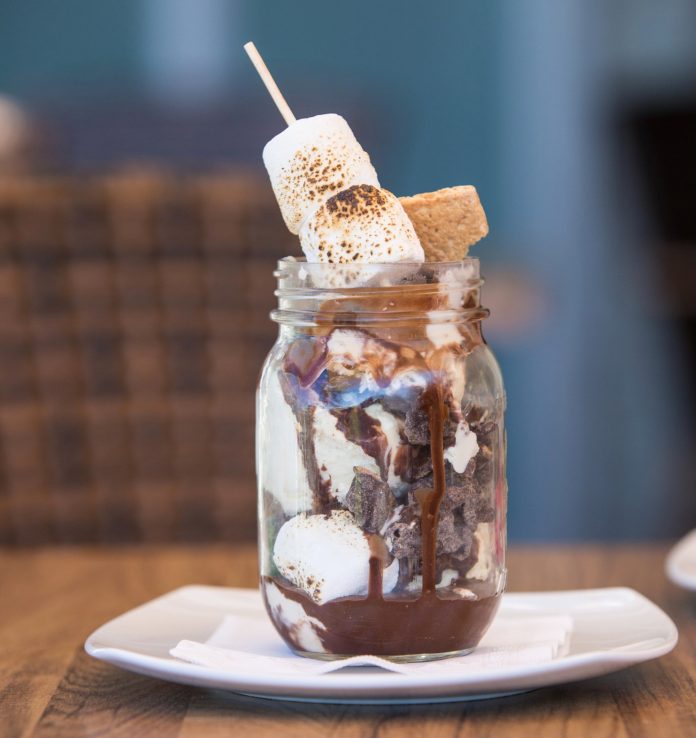 The Touchstone Resort S'mores Sundae is hot and delicious right out of their kitchen or try it out yourself at home!
Ingredients
– 4-6 tablespoons marshmallows divided
– 1 graham cracker chopped into small pieces
– 3-4 scoops of vanilla ice cream
– Hot fudge
– More mini marshmallows plus squares of chocolate and/or graham cracker pieces to garnish.
Instructions
– In a tall glass or ice cream sundae glass, layer half the marshmallows, then two scoops of ice cream, half the graham crackers, then a drizzle of hot fudge sauce. Repeat layers using one or two more scoops of ice cream, depending on the size of your glasses.
– Garnish with a few marshmallows, squares of chocolate, and/or graham cracker pieces to serve.
Enjoy!!!
Click Here
to book a stay. Save 20% on any room until April 30, 2021 by using promo code LOVE2021. Some conditions may apply.