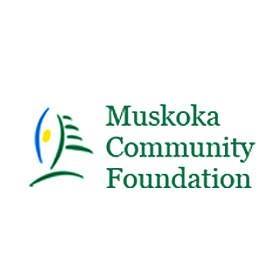 The Muskoka Community Foundation was thrilled to receive a $1000.00 donation for the Coco Bear Fund on behalf of Spruce Glen Public School's graduating class of 2020.
Last year much anticipated end-of-year class trips were cancelled across Muskoka due to the impacts of COVID-19. These trips take a lot of planning and fundraising efforts to keep the cost of the trips low so all students can participate. When the school trip for Spruce Glen Public School in Huntsville was officially cancelled the students and their parents had to decide what to do with the money they had raised.
After careful consideration it was decided to give back to the community and present the Coco Bear Fund with the $1000.00 gift. Shannon Lockwood, one of the Spruce Glen parents explained that the "the students wanted to give back to a local cause that has a direct relation to them and their peer group".
The Coco Bear Fund is one of the newest funds at the Muskoka Community Foundation. The Fund was started by Shari and Jean-Marc Dubois as a way to honour their son Conrad who died after a lengthy struggle with addiction. In an effort to support other young people in Muskoka who are struggling with addiction and their mental health and wellness, the Coco Bear Fund will provide financial support to mental health and addiction programs in Muskoka.
Lynn DeCaro, Executive Director of the Muskoka Community Foundation thanked the students for their leadership noting that "often young people who take part in kind and thoughtful acts are referred to as 'leaders of tomorrow' but that is incorrect. You are actually leaders now as demonstrated by your act of thinking of others above yourselves". She congratulated them for making an important difference in the lives of their peers.
Shannon Lockwood has also issued a challenge to other schools in Muskoka "it would be fantastic if other local schools could add to Spruce Glen's contribution to help support youth in our community".