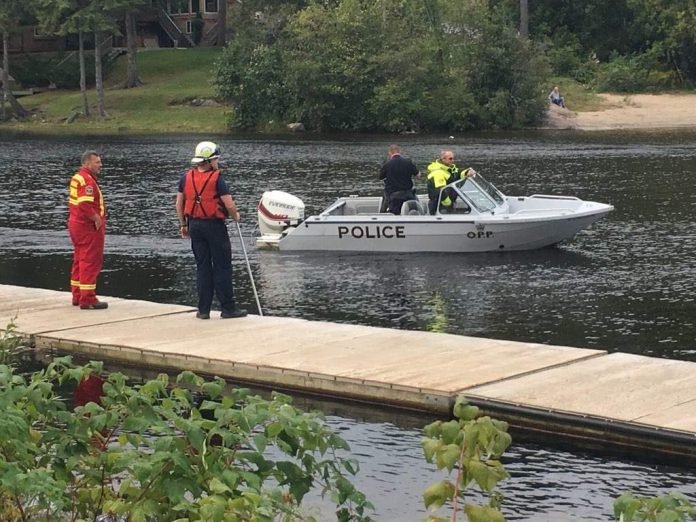 Update- the body of the 81-year-old kayaker was recovered near the Bracebridge Falls at approximately 3 pm, sadly lifesaving efforts were unsuccessful.
The name of the male has not been released. 
This is a developing story. If you have information that can help police, please reach out to Bracebridge OPP.
Previous Story:
Bracebridge OPP is currently searching the Bracebridge River and Falls for an 81-year-old Bracebridge man whose kayak overturned. Witnesses say they saw the male and he did not resurface.
The OPP Underwater Search and Recovery Unit is on scene to assist with this ongoing situation.
Fire crews and paramedics responded at around 1 pm to the call