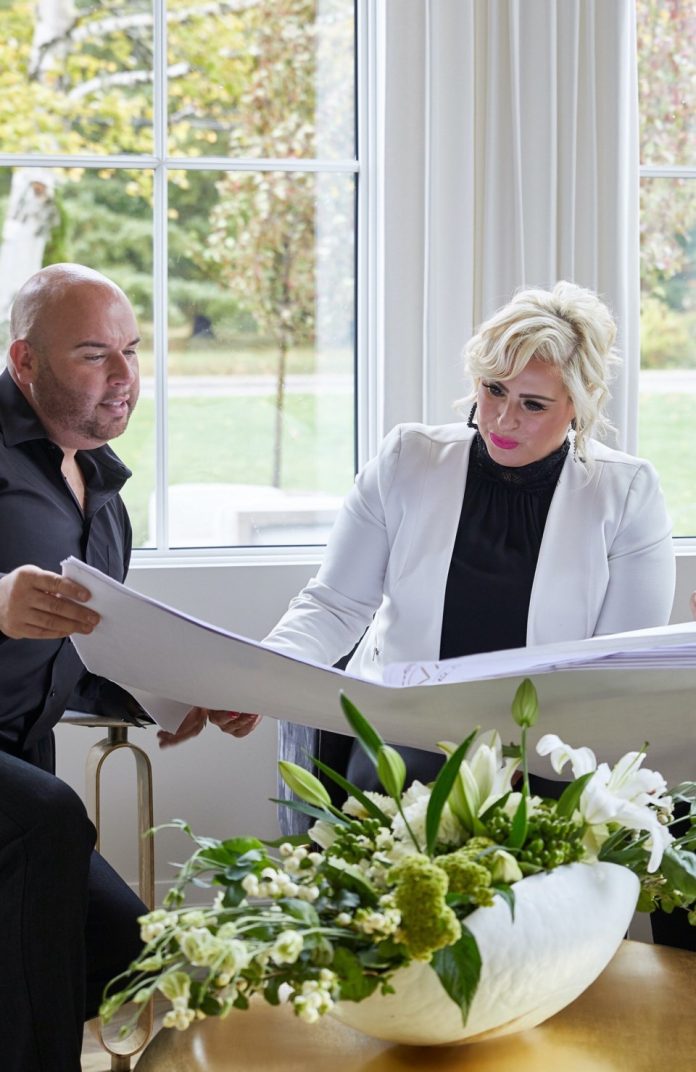 Georgian alumni contribute $1.4 billion in added income to the region, according to a recent economic impact study by Economic Modeling Specialists International.
The EMSI study, based on data from 2019-20, shows that the Orillia campus adds $118 million in income to the Simcoe County economy, the equivalent of 1,591 jobs. Overall, alumni from this campus add $101.2 million to the county's economy.
"This study quantifies the economic value of Georgian and the significant return on investment for our students, employers and the communities we serve," said Dr. MaryLynn West-Moynes, President and CEO of Georgian College.
"Georgian students contribute to the local economy while studying and generate longer-lasting impact as alumni, many of whom will choose to make Orillia and surrounding area their home – they are essential to the success of our local employers, regional economy and they also serve as catalysts for social innovation," added West-Moynes.
Lee Johnston, owner of Cavana Ridge and Atelier Hair, is one such alumnus. His award-winning destination spa and salon in Orillia employs 30 staff, including two hair apprentices from Georgian.
"Georgian is strong and reputable and any time someone applies, their resumé is the first one we look at," noted Johnston. "As an employer, I'd prefer to hire from the college if we can."
The Orillia-born alumnus and graduate of Georgian's Hospitality Administration – Hotel and Resort program (class of 2002), said he discovered it all as a student at Georgian: a program to enhance his skills, experiences to prepare him for the real world, lifelong friendships, connections that would benefit him long after he graduated, and love – he met his wife Joanne in an elective course.
After taking on positions of increasing responsibility in the hotel industry following graduation, Johnston and his wife decided to combine their passions. They purchased the Victorian-style, longest-running bed and breakfast on Mississauga Street and invested their entire savings renovating it into an upscale experience: the Cavana Inn.
"When I met Joanne at Georgian, I didn't realize I was not only meeting the love of my life but the business partner of a lifetime," Johnston said. "With my experience in the hotel industry and Joanne's talents as an esthetician, it seemed like the perfect opportunity to bring to Orillia the kind of guest services typically only found in big cities."
The pair spent 13 years growing Cavana Inn – from a bed and breakfast into a combined spa and salon – before realizing they'd outgrown their dreams. With long wait lists and no more room for expansion, they acquired a larger commercial property which became Cavana Ridge and Atelier Hair.
Canava Ridge opened its doors in October 2020, in the midst of the COVID-19 pandemic. While it's been a challenging time, Johnston said they're ready for when the province opens up again.
"We tripled our business opportunities overnight when we bought the new property, but, like everyone else, many of our plans were put on hold this year," Johnston said. "We very much look forward to serving our community and continuing to grow our business in the city we love."
Georgian's economic impact by the numbers
Looking at the impact on the City of Orillia specifically, the campus and its students add $31.2 million in income, supporting 382 local jobs. Student spending adds $906,100 to the local economy and the impact of alumni currently employed in the workforce is $18 million.
For every $1 a student invests in their education at the Orillia Campus, they'll gain $2.20 in lifetime earnings. At the same time, taxpayers will gain $5.50 in added tax revenue and public sector savings, and society will benefit from an additional $10.70 in added income and social savings.
Overall, Georgian College campuses contribute $1.7 billion in income to the Georgian catchment area economy, approximately 5.3 per cent of the total gross regional product. This equates to 22,752 regional jobs, or one out of every 15 jobs in the catchment area. Student spending adds $64.4 million in income, while alumni impact accounts for $1.4 billion!
Economic impact data specific to all seven campus communities that Georgian College serves is available at GeorgianCollege.ca/EconomicImpact.