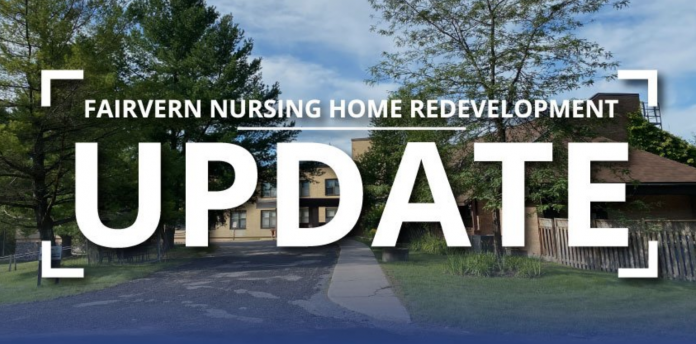 District Council approved plans to transition the Fairvern Nursing Home operations in Huntsville, Ontario, effective June 30, 2022.  The Board of Fairvern and the District have been collaborating for several years to support the redevelopment of Fairvern into a new 160-bed long-term care facility, which is expected to be complete in 2025.  Fairvern currently operates as a non-profit 76-bed long-term care facility, and the transition of the Home's operations is an important milestone in the redevelopment journey.
"Redevelopment of Fairvern and transition of operations to the District represent another step forward in building long-term care capacity in Muskoka," said District Chair John Klinck.  "These new beds are critical to support our aging population, and we are very excited that families across Muskoka will have more options for care closer to home.  On behalf of District Council, I would like to extend special thanks to the Fairvern Board of Directors for their leadership as we continue to work together to ensure a smooth transition."
"Our first priority is to ensure the best possible quality of care for residents at the current site until redevelopment is complete,"  said Julie Stevens, District CAO.  "We look forward to working with residents and their families throughout the transition and to welcoming the professional and dedicated staff at Fairvern to our District team."
Fairvern families and staff will be invited to participate in planning sessions in March and April, and a community information session will be held later this Spring to provide public updates on the redevelopment project.