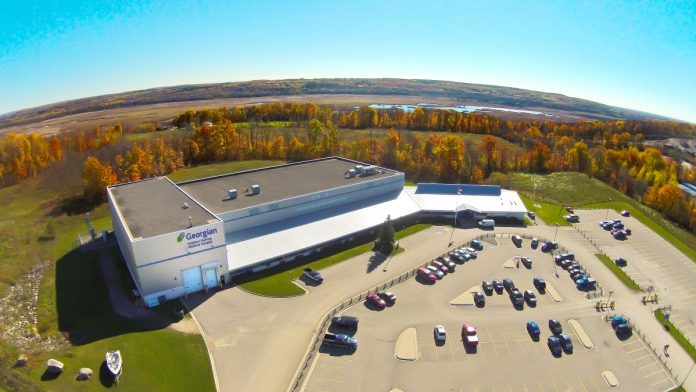 The Ontario government is providing up to $564,308 to help increase enrolment in nursing education programs at Georgian College. Funding will support up to 62 new practical nursing students.
The funding is part of the government's $35 million investment to help increase enrolment in nursing education programs at publicly assisted colleges and universities across the province. The new spaces will be available for Fall 2021 and/or Winter 2022 cohorts and will support the addition of approximately 1,131 practical nurses and 873 registered nurses to the health care system.
"Ontarians rely on the exceptional quality of care that health care professionals provide across the health care system," said Jill Dunlop, Minister of Colleges and Universities. "Colleges and universities are crucial partners in our goal to provide high-quality care for Ontarians across the province in all our communities. Increasing enrolment in nursing education programs is progress in ensuring that Ontario's health care system has the highly-qualified staff needed to provide world-class care for Ontarians and our loved ones."
"As our community grows, I am glad that this partnership with Georgian College means that our community will continue to have reliable healthcare," said Andrea Khanjin, MPP for Barrie-Innisfil. "By investing in Ontario's nursing workforce, our government is ensuring our family, friends and loved ones can continue to get the high-quality care they expect from our health care system."
"Every single day, nurses use their unique skills to serve people in communities across the province, and make lasting differences in the lives of those they care for," said Doug Downey, MPP for Barrie-Springwater-Oro-Medonte. "This funding will create more opportunities to train students close to home, and add more highly trained professionals to our health care system. With this investment we are helping to strengthen the system for years to come, and providing more support to those students who choose to dedicate their lives to nursing."
COVID-19 has exacerbated the gap between the current supply of nurses and Ontario's future needs across the health care system. The new nursing education funding will help meet the rising demand for frontline health care workers, especially in sectors where health care workers care for Ontario's most vulnerable patients such as long-term care, home and community care and acute care.
"Our Government is committed to ensuring residents in long-term care receive, on average, four hours of direct care per day. To make this a reality, tens of thousands of new staff need to be hired to provide this care — including registered nurses and practical nurses," said Rod Phillips, Minister of Long-Term Care. "These new investments support our plan to shore up staffing in long-term care and address the need for nurses across the health care system."