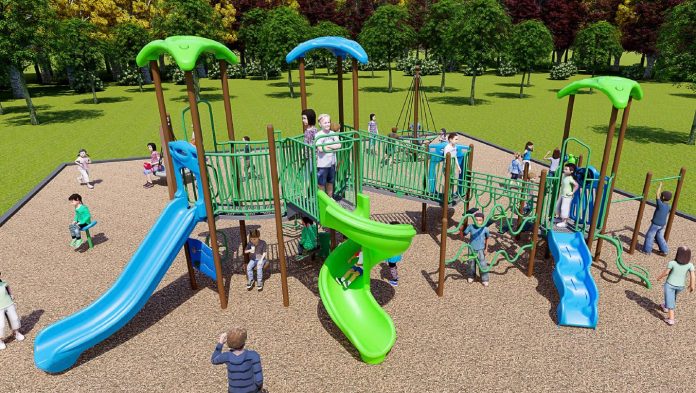 Playground to be Closed June 24th to July 14th
The Town of Gravenhurst is excited to announce the complete replacement of the play structures at Kinsmen Park, situated at 1300 Muskoka Rd. S.
As part of the 2021 Capital Budget, Council approved a financial allocation to replace the existing 1997 play structure.
The new playground design creates a unique social, creative, and imaginative play environment while promoting motor development using a series of challenging activities.
Features include:
3 Slides: Wavy, Zip and Spiral
Saucer Swing
'Whirlwind Seat' spinner
'Kidnetix Twirl' spinner
Sloped Funnel, River Rock and Wave climbers
'Challenge Canyon' bridge
Storefront and Animal Race panels
Crunch Bar and Chinning Bar
Design, supply, and installation of the new playground is being carried out by Park N Play Design Co. Ltd. and is scheduled for completion by July 14th.  Opening date may be postponed due to weather and/or equipment supply.
Due to safety concerns, the playground will be temporarily closed to the public until all construction and final inspection is completed.