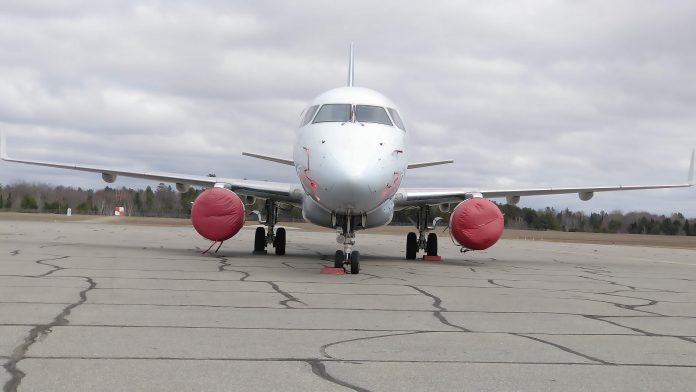 The Ontario government says over 6,800 international travellers have been tested for COVID-19 as part of the government's voluntary and free border testing pilot program at Toronto's Pearson International Airport.
This program was implemented to help quickly identify and stop the spread of COVID-19 in the province. Despite this steady progress, the province is calling on the federal government to take further action to protect the border, including mandatory testing of all incoming international passengers and a temporary ban on direct flights from countries where new variants are detected.
"While we've made steady progress through this pilot program, thousands of people continue to pass through Pearson every week without being tested, creating a real risk to all Ontarians," said Premier Ford. "That's why, in addition to pre-departure testing, we're asking the federal government to adopt mandatory testing upon arrival for all international travellers and impose a temporary ban on flights coming from countries where new COVID-19 strains are being detected. Until vaccines are widely available, we all need to do our part to stop the spread of this virus and that means tighter controls at our border."
On January 6, in partnership with the Greater Toronto Airports Authority, Ontario began offering COVID-19 testing at Pearson Airport for incoming international travellers who are staying in the province for at least 14 days. Since its launch, over 6,800 tests have been collected. For those participants that have received confirmed results from an Ontario lab, 146 cases, or 2.26 per cent, have tested positive. Participants receive their results within 24 to 48 hours of completing the test. The pilot program is working to detect positive cases even with the federal pre-departure requirement for travellers bound to Canada. Recent data shows that 1.8 per cent of all COVID cases are related to international travel.
Ontario is further calling on the federal government to strengthen enforcement of quarantine measures, including exploring new approaches that have worked in other jurisdictions, such as isolation hotels, to ensure compliance with the 14-day minimum quarantine requirement for incoming travellers.
Ontario's first COVID-19 UK variant case was confirmed last month and was due to international travel. As other new variants are being detected globally, the Ontario government is calling on the federal government to impose a temporary ban on direct flights from countries where new variants are detected, including Brazil and Portugal. Banning flights with multiple stops in countries with a known variant should also be considered. This ban would be consistent with the prudent measures announced by the United Kingdom and several other countries, and the restrictions would remain in place until more is known about these new variants.