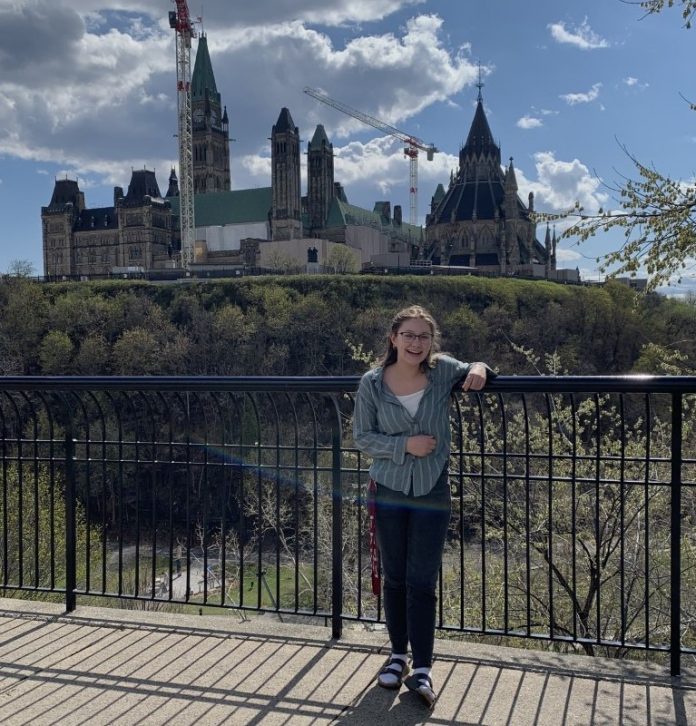 The North Simcoe Muskoka & District Labour Council awarded their first Student Grant last week
The North Simcoe Muskoka & District Labour Council (NSMDLC) awarded their first ever student grant last week, selecting a 2nd year student attending the University of Ottawa to receive a $500.00 grant to help support their education.  This is the first year that the Labour Council has awarded a grant to a post-secondary student.
"We know how financially out-of-reach post-secondary education can be in our province." said NSMDLC Executive Secretary Amylee Patterson.  "Rising tuition costs, sky-rocketing student accommodation and off-campus rental prices, increasing costs of food, course materials and independent living, all create for students and their families a significant barrier to accessing higher education."  The NSMDLC hopes to ease the burden in a small way for one student from the North Simcoe, Muskoka or Parry Sound region.
Samira Schenker, a local student in her 2nd year at the University of Ottawa, was selected as the grant winner for 2021.  Samira and other candidates filled in an application for the grant, which asked the respondents, among other things, to identify how unions have positively impacted their community, their family, or themselves.  Samira's response included how unions impacted her grandfather, as his union in the 1970s and 80s "fought for paid sick leave, 35-hour work weeks, wage improvements, and much more".
"Samira also spoke about the value of modern day unions; how they continue to support workers, their rights, their dignity, their safety, and their communities as a whole." Patterson shared.  "We're so proud to be able to continue to support our student community in a small but important way. We desire to continue the program in the future, as we hear and understand there is a clear need to support our young workers, whatever educational pathway they choose, on their way to becoming Ontario workers."