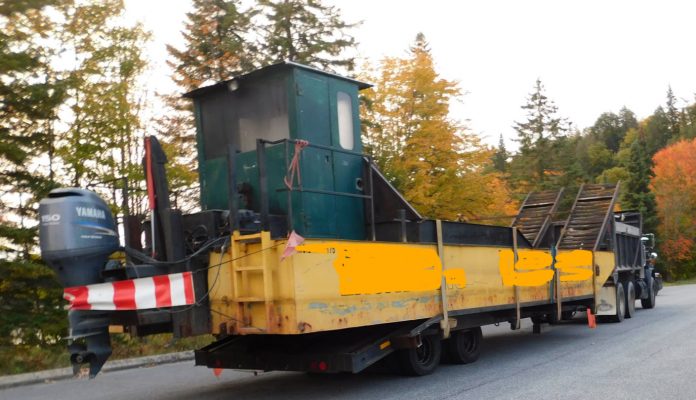 On Tuesday, September 22, 2020, at 4:15 a.m., the Killaloe OPP conducted a traffic stop on a commercial motor vehicle on Source Lake Road, Algonquin Provincial Park.
The 36-year-old driver from Huntsville has been charged with the following Highway Traffic Act offences and issued a summons to appear in court.
The name of the driver was not released.
Operate Unsafe Vehicle – Commercial Motor Vehicle
Operate Vehicle – Fail To Display Device x 2
Driver Fail To Surrender Licence
Defective Braking System- Commercial Motor Vehicle
Fail to Ensure Performance Standards Met
Fail to Surrender Completed Daily Inspection Report
Drive Commercial Motor Vehicle With Major Defect
Drive Commercial Vehicle Without Required Inspection
Over width Vehicle
Draw Trailer No Plate
Drive Motor Vehicle Fail to Display Two Plates
Draw Trailer No Permit
Wheel Brake Rendered Inoperable