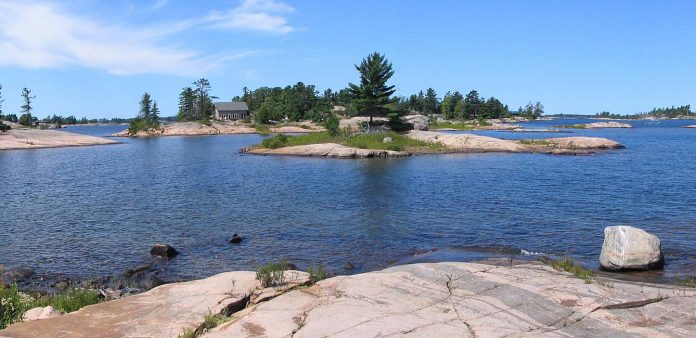 Boaters will have their first opportunity to discover the new Tobey Dock at Georgian Bay Islands National Park when it reopens on June 17, 2022. In September 2021, work began to rebuild the important Tobey Dock to facilitate continued and dependable visitor access to the park. Additionally, Tonch South Dock, which was damaged by fluctuating water levels and closed throughout 2021, will also reopen for mooring once repairs are completed this summer.
Georgian Bay Islands National Park is accessible only by boat. The core offer of the park is located on Beausoleil Island, where Parks Canada provides visitors with high quality and meaningful visitor experiences featuring docks, hiking and biking trails, camping, roofed accommodations, beaches and interactive programming. Over the past decade, the impacts of climate change have affected the park's docking infrastructure and water levels have fluctuated between record lows and record highs. Extreme fluctuations in lake water levels and effects of winter ice have damaged the park's docking infrastructure repeatedly in recent years, leaving some docks closed to visitors for various periods of time.
As part of ongoing efforts by Georgian Bay Islands National Park to provide undisrupted services on Beausoleil Island, the dock that was moored offshore at Bone Island has been removed. This dock did not connect to the island itself, and Parks Canada has no visitor services or visitor infrastructure on Bone Island. This change will increase the park's capacity to respond to natural events and safeguard visitor access to Parks Canada programming and experiences on Beausoleil Island.
The Georgian Bay Islands National Park website (www.pc.gc.ca/gbi) provides detailed information on docks, how to prepare for a visit, how non-boaters can access the park, what visitors can expect, and the services available. The website also provides advice on how to prevent the spread of COVID-19, including guidance on physical distancing, hygiene and other safety measures. Visitors are asked to plan ahead by checking the website before they travel.