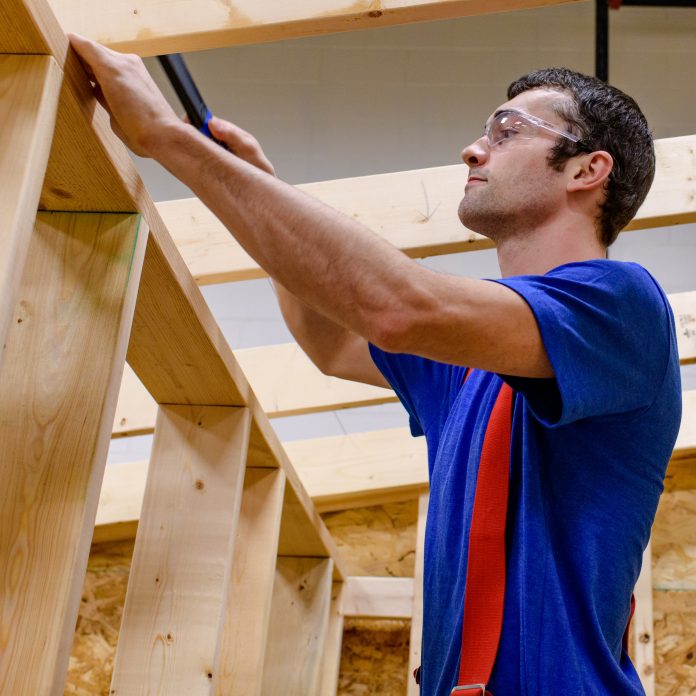 The Muskoka Builders' Association (MBA) today announced they have assembled a task force with the goal of increasing recruitment into the local building trades. The task force will work to extend the reach of MBA members beyond Muskoka and into surrounding communities.

"The demand for new builds and renovations is huge right now in Muskoka," says Thomas Cowden, president of the MBA and owner of Cowden's General Contracting Ltd., "It's a great problem to have, but the reality is, if we're going to meet the demand as an industry, we need to hire." 


As the fairer weather opens up the construction season, many local builders have multiple job openings, running the gamut from positions for licensed tradespeople to entry-level trainees, including recent or soon-to-be high school graduates.

"We certainly appreciate the opportunity to work with individuals who are already trained in their profession," says MBA vice-president Mike Archambault, a Director at Tamarack North Ltd., "but we're also aware, as many now are, of the void that is being left behind as the older generation of tradespeople nears retirement. We see it as part of our role to mentor and train young workers who have an interest in working with their hands and learning a valuable trade."


The Benefits Are Many
For those interested, the benefits of working in the Muskoka building trades are many. Muskoka builders go to work every day to construct stunning homes in the midst of beautiful surroundings. Instead of working on the same few designs over and over again in a subdivision, Muskoka builders see their work contribute to one-of-a-kind buildings that are beloved by their owners and enjoyed by passers-by.
Competitive pay rates and a wide range of benefits packages acknowledge the hard work and skills required of individuals in the building trades and respect the importance to employees of establishing long-term, stable employment: a win-win for owners and workers alike.


Opportunities for Growth
Whether an individual is starting at the bottom or is already a licensed professional, a strong work ethic and a commitment to ongoing professional growth practically guarantee career advancement in the building industry in Muskoka. As Kurt Browne, MBA 2nd vice president and owner of Norstar Exteriors says, "Business is booming. If you are a hard worker and want a steady paycheque and an opportunity to develop your skills, there has never been a better time to work for a Muskoka builder."
As part of their recruitment drive, the task force is developing an advertising campaign, building a website aimed at engaging job-seekers in the areas surrounding Muskoka, and undertaking personal and social media outreach over the coming months.