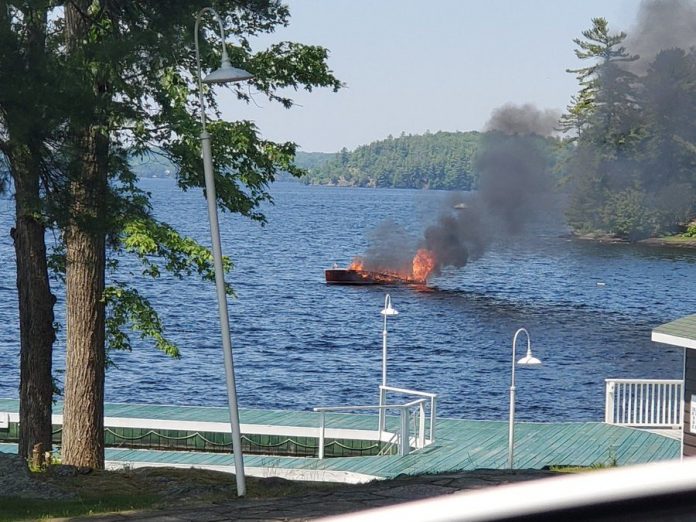 On Sunday June 6, 2021 at noon, the Muskoka Lakes Fire Department marine boats were deployed with Bracebridge OPP and Muskoka Paramedic Service for a boat fire caused by explosion on Lake Muskoka at The Beaumaris Yacht Club. The quick thinking staff were able to push the boat away from the marina and keep it away from the shore.
Paramedics transported two people to hospital for injuries. The fire was extinguished and boat has sunk.
The fire department reminds boaters to stay clear of vessels when blue lights are on.
The investigation is ongoing by the OPP and Canadian Coast Guard.