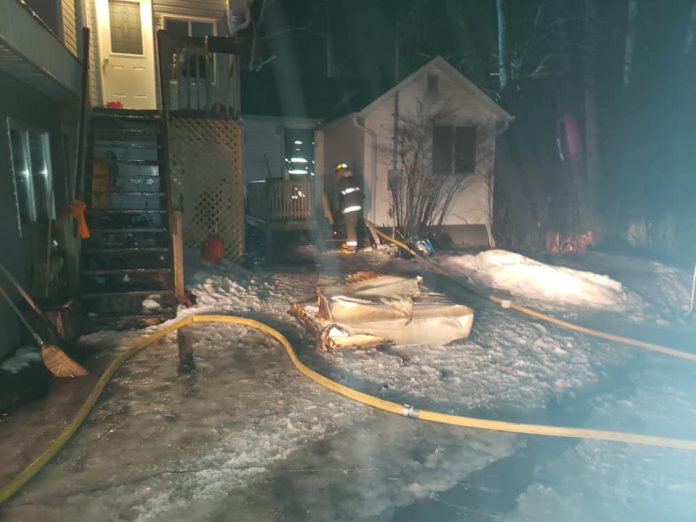 Muskoka Lakes Fire crews from three stations responded to a reported structure fire this morning (Saturday) around 3 am at a home on Muskoka Road 169.
Upon arrival, firefighters found a rear detached building with smoke showing and began interior operations.
Entering, clearing each level and controlling the fire took less than ten minutes. The fire was contained to one bedroom area however, smoke and heat damage were extensive throughout the building.
One occupant has been displaced by the fire. The investigation into the cause is ongoing. The were no injuries reported.
The fire department reminded residents to check smoke alarms. There should be one on every level, it must be less than ten years old and working.