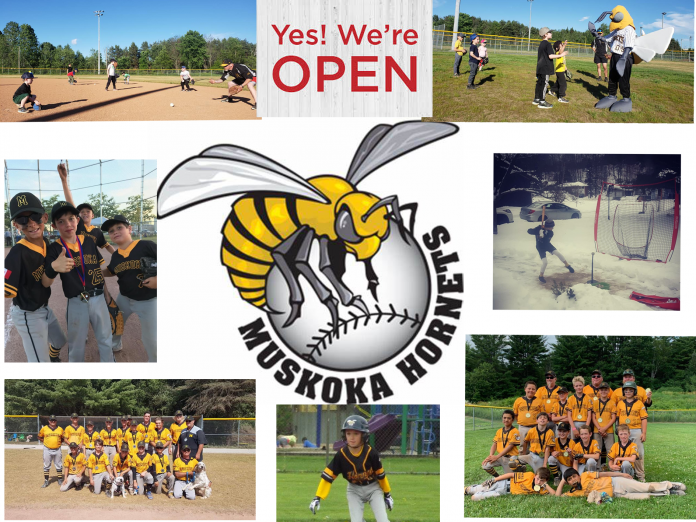 Submitted by Muskoka Hornets Baseball Association:
"The Muskoka Hornets are officially back on the ball diamonds all throughout Muskoka. our travel programs are expected to return to game play in the first week of July, while our House League has begun in Huntsville. It has been a long 18 months for our players, and our coaches have done a wonderful job in keeping the players engaged throughout the down time. Unfortunately, all Muskoka Cup tournaments in both of 2020 and 2021 were cancelled due to health restrictions so our association has seen a loss in revenue of approximately $80,000. We are relying on the generosity of the business community throughout Muskoka to help us overcome this financial burden. If you are in a position where you can help, please reach out to us via email at muskoakhornetsfundraising@gmail.com. Interested in signing up for our Huntsville House League? Please check out our website at hornetsbaseball.ca
Play Ball!!!
Go Hornets!!!
Click Here to visit the website.