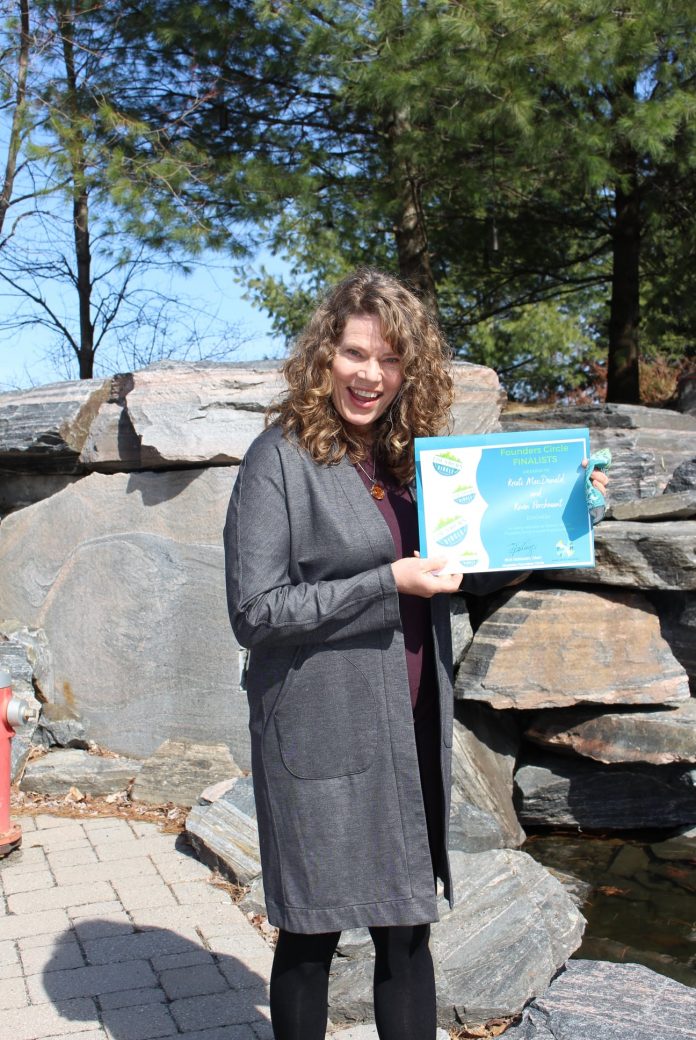 Three local companies have received a total of $30,000 from the Muskoka Founders
Circle, a group of Muskoka-based business professionals dedicated to supporting and promoting entrepreneurism in Muskoka. The Founders Choice Awards are given annually to local entrepreneurs whose start-up businesses are deemed to have the greatest potential to grow, be profitable, add local jobs, and contribute to the local economy.
"This is the third year for our Awards and once again we were impressed with the quality of
applications received," said Rick Dalmazzi, Executive Chair of Muskoka Founders Circle. "It
motivates us to continue to support our home-grown talent when we see these great business ideas."
This year's award winners were: First prize of $15,000 to Kristi MacDonald and Kevin
Parchment of Enviroluv (www.enviroluv.com); second prize of $10,000 to Anya Kerr of
Stepping Stone Early Learning Academy (www.steppingstonemuskoka.com); third prize of
$5,000 to Todd Croxall of Croxall Farms (www.croxallfarms.com). Honourable mention went to Kurt Muntz of Bubbler Buddy (www.bubblerbuddy.ca) and Ian Colquhoun of Axiom Audio
(www.axiomaudio.com).
"We would like to extend our thanks and appreciation to the Founders Circle for choosing our company as a Founders Choice Award winner," said Kristi MacDonald and Kevin Parchment, co-owners of Enviroluv. "Having our business recognized by such an esteemed and established group of individuals in the local community is the real honour and lends credence to what we are trying to accomplish every day."
The Muskoka Founders share a common belief that local entrepreneurs play a key role in
creating economic growth in the region. They donate cash to fund the annual awards and provide free mentoring to competition finalists.Dalmazzi added, "The Founders would like to thank the Parry Sound Muskoka Community Network for presenting their Impact Awards event again this year. It allows us to publicly
celebrate the achievements of our great entrepreneurs."