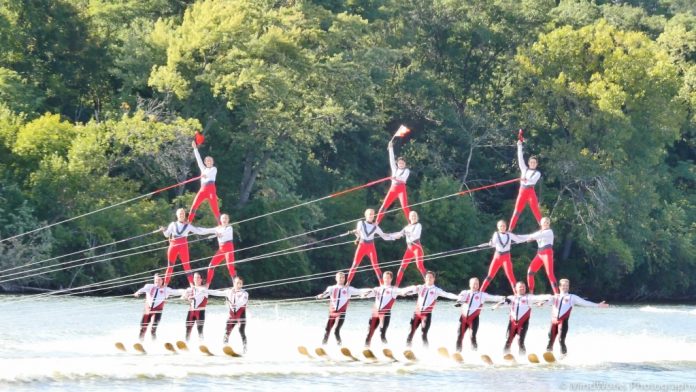 The 2018 World Water Ski Show Tournament is set to kick off a new era of water sports in Muskoka!
Tickets are now on sale for the tournament, which will take place for the first time ever on Canadian waters, at Deerhurst Resort from September 7-9, 2018.
The tournament features top athletes from all around the globe – Austalia, Belgium, Canada, China, Germany and the USA – and is full of action packed entertainment for all ages. Join us on the water on Peninsula Lake in Huntsville for incredible stunts, technical sophistication and even some comedy sprinkled in.
The Muskoka region will be well-represented on Team Canada. The team features many athletes from Summer Water Sports, Canada's leading water sports entertainment company, which has been running water ski shows in and around Muskoka since the 1970's.
"This is going to be a fun and friendly even for the whole family showcasing the best waterskiers in the world," says Geordie Newlands of SWS and Team Canada. "With teams from all over the world, I encourage everyone to come out."
Click here to get your tickets and come cheer on SWS and Team Canada.
Photo Credit: Mind Works Photography, via worldwaterskishowtournament.com