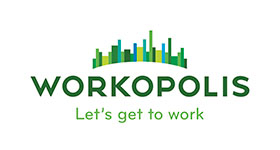 Workopolis has recently become aware of a new scam attempt involving a fraudulent employer soliciting funds from job seekers through email communications about a job opportunity.
These fraudsters are most often found on the free classified sites, as our vigorous screening process makes it extremely difficult for them to use Workopolis. However, in order to help keep you safe, here are some tips for protecting your privacy online.
How to spot and avoid scams:
Remember that legitimate employers will never ask for money up-front from potential candidates.
Don't send credit card, bank account, or any financial information by email.
If you receive an email or pop-up message that asks you for sensitive or financial information, do not reply. Don't click on any hyperlinks in such messages.
Watch out for misspelled words in emails supposedly from major companies.
Always be careful when opening attachments or downloading files from websites and emails.