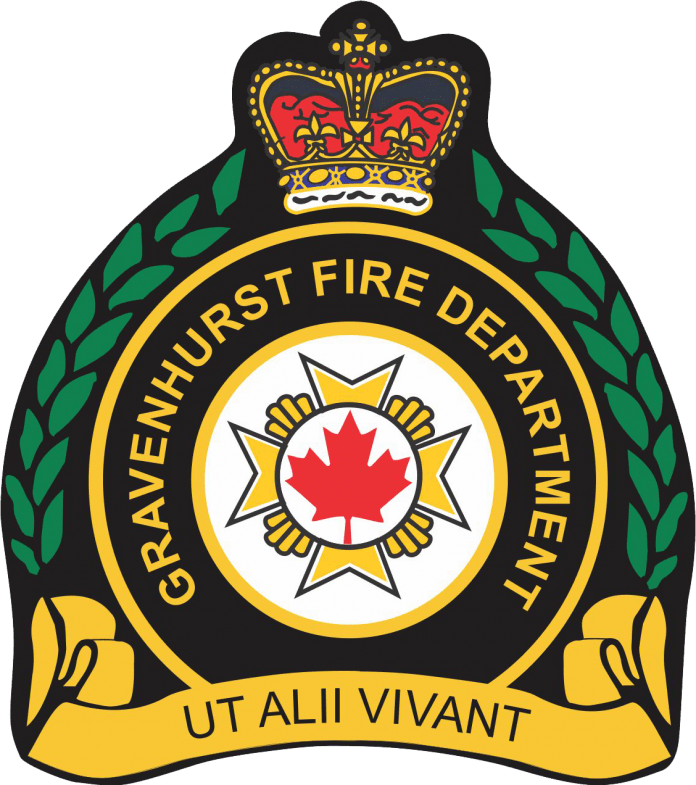 A working smoke alarm is credited with alerting neighbours in a Bethune Dr. apartment building about a potentially dangerous condition early this morning.
At approximately 5:35 am, firefighters from Station 1 in Gravenhurst were called to 865 Bethune Dr. South to investigate an alarm sounding in an apartment on the second floor. When firefighters entered the apartment they found a pot had been left on the stove with the burner element in the "high on" position. The occupant of the apartment had left for work, but a person in a neighbouring apartment heard the alarm sounding and called 9-1-1.
In Gravenhurst this year, this scenario has been repeated several times, and kitchen fires remain the most common across the Province, causing hundreds of thousands of dollars in damage.
"This situation could have developed into a far more serious situation had the neighbour not heard the alarm and called the fire department," said Rob King, fire prevention officer. "This is another clear case of where working smoke alarms made the difference between a benign outcome and a potential disaster."  Of course, having working smoke alarms is only part of the answer.  "We've been advocating for proper escape plans for quite some time.  Knowing how to escape and having alternate escape routes so you can get out quickly is important too," King added.
Kitchen fires by the numbers:
Cooking is the #1 cause of home fires in Ontario, accounting for 22% of all fires
Cooking is the second leading cause of fatal fires in Ontario
Unattended cooking accounted for 52% of fires in the kitchen
14% of all cooking fires result in an injury or death
The average damage/dollar loss per cooking fire is $27,000.00
 The Gravenhurst Fire Department offers the following cooking safety tips for your family:
Always stay in the kitchen while cooking. If you must leave, turn the stove completely off
Keep anything that burns – cooking utensils, dishcloths, paper towels, pot holders – a safe distance from the stove.
Loose-fitting clothing such as bathrobes can come into contact with stove burners and catch fire. Wear tight sleeves or roll them up when cooking.
Working smoke and carbon monoxide alarms should be part of everyone's fire safety plan; it's not only common sense, it's the law in Ontario. For more information on any aspect of fire safety, please call the Gravenhurst Fire Department.