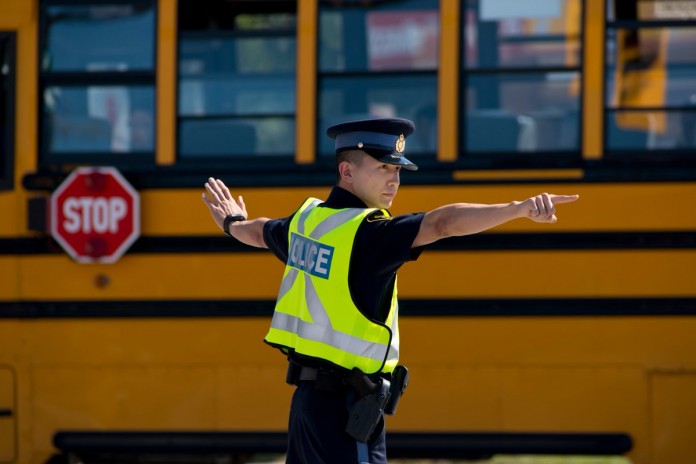 Members from the Haliburton Highlands Detachment of the Ontario Provincial Police would like to remind motorists to be on the lookout for school buses and students as Tuesday September 5, 2017 marks the beginning of the school year.
The public is reminded that every driver while on a highway meeting or approaching from the rear a stopped school bus that has its overhead red signal-lights flashing shall stop before reaching the bus and shall not proceed until the bus moves or the overhead red signal-lights have stopped flashing contrary to Section 175(11), (12) of the Highway Traffic Act (HTA). If you don't stop, you can be fined $400 and get six demerit points for a first offence.
Many children walk and bike to school and motorists should also be aware of the increased pedestrian traffic and to be ready to stop at all times as children do not always notice oncoming traffic.
The Haliburton Highlands OPP is urging motorists to drive safely and responsibly, particularly when travelling through residential areas and school zones. Let's make this school year in Haliburton Highlands a safe one!