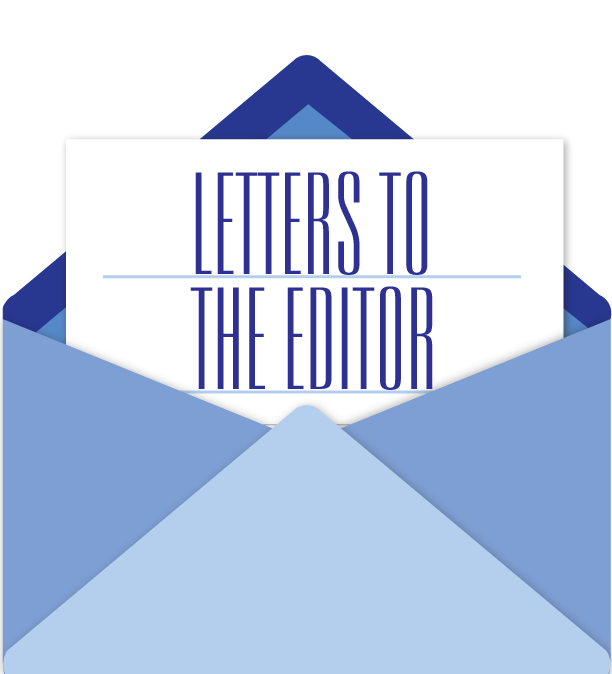 Letter to the Editor by Tim McDonald
At the May 15 Muskoka Lakes (TML) council meeting, Mayor Furniss dealt a card off the bottom of the deck to trump those pesky environmentally-responsible family-oriented Bala-who-ville councillors. (Talk about losing yer moral compass!) They are trying to keep their famous falls flowing normally. They want to keep their Heritage Act-protected village free from another concrete white elephant. They know that their Portage Landing is still contaminated with zinc and other hazardous chemicals left over from the last failed hydro-plant attempt. And of course they want to keep their falls safe to be enjoyed by their future generation(s) of children, not unneeded over-priced electricity. They consider it their birthright. But local mayor Furniss – Grinch like – is intent on wresting control of these falls, and the public access to them, away from the residents. He can't wait to hand them over to a rampant developer – just to make money. He doesn't offer any other credible explanation. The situation is tense. The picture remains opaque. Nothing is transparent. The developer, Swift River, has changed so many of its plant specifications from the ones approved in their last (2012) environmental review that many alarmed stakeholders and others are submitting requests for a new environmental review. My request is attached.
The mayor moved a surprise vote in overtime at the meeting to facilitate TML's Heritage-protected Portage Landing (which is immediately adjacent to the plant site) becoming the developer's treeless construction dumping ground! It appears that Mayor Furniss purposely kept the lease issue off the Agenda (its omission could not have been incompetence). While it is normal to confirm a previous Committee of the Whole vote, the mayor made sure he had the vote to reverse the April 21 COW decision to refuse Swift River Energy any lease to TML land. Then, he called for a new vote. This late unheralded resolution was therefore not routine. It was contrived. It looks like sleight of hand to favour the developer.
There was much discussion on whether the proponent's "fix" would be $125,000 or $150,000. The introduction of the higher number was also a surprise to councillors. Sarcastic mutters of "transparency" were recorded. (Ed. Note: Although the falls are really priceless, a fairer price for forcing Muskoka to sacrifice this rare public jewel to bad judgment and a developer would start (my estimate) at $250,000 a year – for the next 40 years). Muskoka is being suckered. The mayor and his acolytes are cutting off Bala's nose (the falls) to spite Muskoka's face (tourism). It is a terrible business plan. It is selling out for a handful of silver. Given the effective TML obstruction that has successfully delayed the project for the past 10 years, it is disingenuous and unimaginative to conclude that this mayor and council (especially partnered with the local affected First Nation bands and with solidarity in the Township and with the District) is totally impotent in stopping the proposed Swift River vandalism and exploitation of Bala's trademark asset.
Premier Wynne (my MPP), said to me "We have a mayor in Muskoka now who will work with us". Exact quote. She too knows which side Mayor Furniss is on. I replied "that is unfortunately true." She did not argue.
But like the plant itself, the leasing of Portage Landing to Swift River is not a done deal. The Heritage Act requires notice of intended alterations to protected cultural lands and that the alterations be discussed with the Heritage Committee, if any. This has not been done. If such TML committee has not yet been formally struck, it is likely because of bureaucratic or forced delays. This vote in principle to lease Bala's prime TML public land to Swift Energy may not stand up in court.
This skullduggery to assist Swift in taking over Bala to generate money makes all my latent KPMG auditor sensors vibrate. This proposal is, after all, to generate money – not electricity. The money generation happens to produce power and dangerous currents as bi-products. Un-coincidentally, it fits the current ideology of the government of the day. The power has to be just given away to clear an overloaded grid and Muskoka is deprived of a safe swimming hole and a major tourist attraction. Bala is the scapegoat. This chicanery should cause more outrage. But most residents and cottagers are unaware of the full impact.
So just what is going on here? More questions need to be asked and people held accountable. Councillors are making remarkable and unexplained U-turns. Mayor Furniss said he would not choose to have a hydro plant in Bala. Now he is the main collaborator, pulling surprise votes to facilitate building one. Councillor Edwards voted for Heritage protection of Portage Landing just last October, now he has reversed himself and is okay with trashing it. Councillor Barrick-Spearn voted at the April COW against leasing the land to Swift, now she has voted for it. The hydro plant has a puny 4.5 – 5 MW generator housed in a concrete bunker designed to tower 25' over Muskoka Road 169. The proposed solar farm right next to this councillor, is rated at a full 8 MW. Has this influenced her decision? Has she been coerced? Has Allen Edwards? These voting reversals to accommodate the developer's construction preferences (conjured by their "accomplice", the mayor) look suspicious, especially after that tete a tete that then-councillors Furniss and McTaggart had with the developers at Bracebridge's Tim Horton's back in September, shown here.
That was the meeting when the developer's agent gave the Swift one-finger salute to the president of the Moon River Property Owner's Association, (now councillor) Sandy Currie. Her obscene gesture is clear in one of the frames. Furniss and McTaggart refused to share that discussion with the rest of council. Secretive. Similarly, the mayor refused to share with council his January phone conversation with Bill Mauro, the minister of natural resources and forestry. More secrecy.
And, of course, that intimidating SLAPP suit (my opinion) brought by Swift against TML for $3 million in 2013 is still hanging like a cudgel over council's collective head. It is probably insured against, but may still be influencing some votes. Yet nobody in council ever mentions it. Opaque.
Is there a cabal involved here? It's a fair question. The developer Swift has an Agreement in Principle (made in 2005) with Bracebridge Generation (BG) to operate the Bala plant and dams. Swift estimated in 2014 that the annual charge would be $300,000. While still a TML councillor, Don Furniss was a director of Lakeland Holding, which owns Bracebridge Generation. Lakeland, and therefore BG, is publicly owned by the taxpayers of Bracebridge (55%), Huntsville (21%), Parry Sound (15%) and other local small towns (9%). Lakeland is very profitable. It paid a $750,000 dividend from 2013 earnings. (It acknowledged its dangerous tailraces at that time by noting a possible liability if it should lose an outstanding lawsuit over a 2008 drowning near the Bracebridge plant.)
Furthermore, the developer was required by the terms of its 2012 Environmental Assessment Addendum to strike a Public Advisory Committee to consult on the final design of the plant. Instead, the public input aspect was dropped, except for physical deputations and input (by opponents) through the lone Bala-area representative, Councillor Currie. This precluded the physical participation of all the absentee stakeholders and many others. No emails were accepted. In fact, the committee chair tore up the ones he did receive. When the Bala representative (Currie) handed Mayor Furniss the evidence of this, the mayor followed suit and tore up the proof that was intended for the record, as seen here on YouTube. This dropping of the "public" preface is recognized in the committee's revised name: the Working Committee. As chair, lawyer Mike Fitton may well be making every effort to be impartial, as mandated. But it should be noted that he is also the current chair of Bracebridge's Committee of Adjustments and has often represented developers fighting local citizen groups. He may have a bias.
In any case, why should this committee's membership be skewed in favour of those supporting the plant when the committee's mandate is to "identify and recommend ways to mitigate concerns raised by council and the community"? Developers are usually obliged by the OMB or local planning by-laws to offset the negatives of their money-making variances to community standards by giving new parkland or other physical inducements. Instead, Swift has used its effective control of this committee to arrive at a list of design improvements they would make to the plant if the TML council will allow them to cut down the trees and dump their waste on Bala's Heritage-protected Portage Landing. This list appears on page 119 of the April 17 Working Committee Minutes and refers, in particular, to minimizing the size of the plant and providing a rooftop lookout. Being in addition to the $125,000, or even more, offered to TML for the use of Township land, this looks like blackmail (or at least icing on the cake) to me. Particularly since Swift strongly implied in 2012 and earlier that they would make these architectural mitigations as a matter of course. And, of course, ethically, they should, considering the public asset (the falls) and $100 million in public subsidies over 40 years they are being handed under this sweetheart Public Private Partnership (P3) deal which sacrifices Bala.
It is curious that Lakeland's CEO Litschko will not divulge the full names of Lakeland directors to me. It is downright suspicious that after two requests he has failed to confirm that Mayor Furniss has severed all connections with Lakeland. Could Don Furniss be Lakeland's inside man? Is there some benefit – it doesn't have to be financial – promised to him by Lakeland and/or Swift River Energy and/or the MNRF for facilitating construction of the proposed Bala plant? Based on the circumstantial facts and events, it's an obvious question. No other credible case has been made to explain the mayor's inconsistent conduct since he said he did not favour a hydro plant in Bala.
It is also relevant that TML has the lowest tax rate of the 6 municipalities making up the District of Muskoka (DMM). It provides a full 37% (2013) of all the money paid to DMM. The other municipalities have some reason to consider the TML (and the Bala plant) a cash cow. The allocation of the OPP charges is another example of this since it is based on the tax base, not the calls made for service. Have the other municipalities decided to milk TML further? Despite the $350,000 spent to protect 3 local falls over a 10-year period, and the $140,000 budgeted in 2013 to renovate the Port Carling wall, the TML budget increase was kept to just 2.7% in each of 2013 and 2014. Now in 2015, with Don Furniss as mayor, the 2015 budget increase has ballooned to 7%, which includes 2 new $400,000 fire trucks. There has been no public mea culpa or handwringing of any kind over this truck duplication or the overall fat 7% tax increase.
It is one thing for a council to be tone deaf but it is quite another when the mayor and a majority of councillors lack vision and keep everyone else in the dark too. The direction that TML is taking is obvious without checking any compass. It is clearly off course. Probity has morphed into perfidy.
Tim McDonald can be reached at 2timcd8@gmail.com.