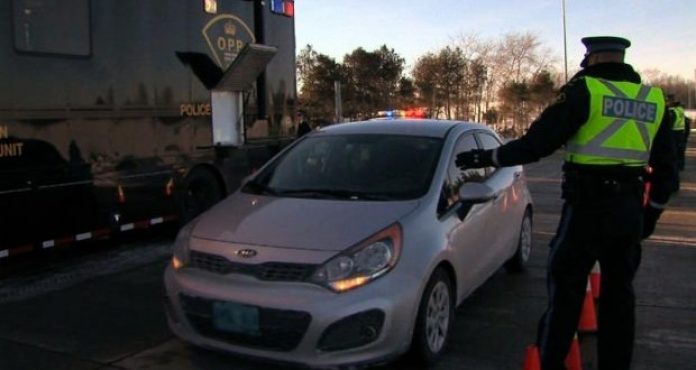 The West Parry Sound OPP is reminding every driver that any amount of alcohol can impair someone's ability to operate a motor vehicle. The festive R.I.D.E. campaign began on November 21, 2016 and will finish January 7, 2017. The Festive R.I.D.E. roadside checkpoints have become a familiar part of the holiday season and an effective countermeasure to the road safety issue of impaired driving.
When approaching an emergency vehicle with its emergency lights activated to indicate a R.I.D.E. checkpoint, here are several steps to follow:
Approach the O.P.P. officers and vehicles with caution, reducing your speed;
Locate the officer standing outside his or her vehicle.
Follow the directions, whether to proceed or to stop;
Ensure your window is lowered to answer the officers questions;
Approach every R.I.D.E. with your absolute attention!
Impaired driving remains the leading criminal cause of death in Canada. Having 'one too many' is a crime once you get behind the wheel. The OPP will be conducting R.I.D.E. checkpoints throughout the area at all times of the day and night. Last year's Festive R.I.D.E. led to the West Parry Sound OPP arresting 5 impaired drivers by alcohol and/or drug and conducted 140 hours of R.I.D.E. checkpoints.
One drink can reduce your ability to concentrate and slow reaction time. The more alcohol in your blood, the more trouble you have judging distances. Drivers who blow over the legal limit (0.08) or refuse a breath test will have their driver's licences suspended immediately for 90 days as well as have their vehicle impounded for 7 days.