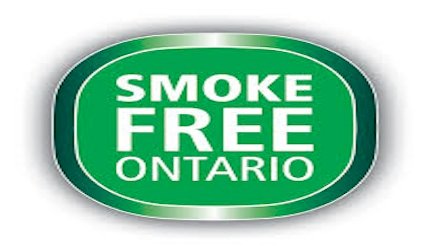 Rob Cooper remembers when bar and restaurant owners in our region were an angry lot.
As a television reporter for the New VR (now CTV Two), he covered many stories about the movement to make indoor public spaces and workplaces non-smoking. He had no trouble finding critics of the plan.
"We talked to a lot of people on the streets when that law was being proposed. There was not a lot of optimism and there were lots of angry bar and restaurant owners who were fearful that it would affect their businesses," Cooper says.
"I was hesitant, too," he recalls. "I was on the fence about whether this was a good thing or not."
Now, on the 10th anniversary of the Smoke-Free Ontario Act (SFOA) that cleared the air of tobacco smoke indoors at public spaces and workplaces, Cooper says he is pleasantly surprised and very pleased how successful it has been.
"I think it worked out pretty good, actually."
Dr. Charles Gardner, Simcoe Muskoka's Medical Officer of Health, says there have been many important gains made thanks to the Smoke-Free Ontario strategy.
"Unhealthy behaviours, of which smoking is at the top of the list, cause thousands of avoidable deaths each year and result in a huge burden on our healthcare system," Dr. Gardner says. "By helping people to successfully quit, and by putting supports in place to encourage tobacco-free living, we are saving lives and millions of dollars in healthcare costs each year."
The Medical Officer of Health points to successes such as local youth smoking rates that are below 10 per cent, healthcare providers who encourage their clients to quit tobacco during every visit, and some, albeit limited, smoke-free housing options to protect tenants in multi-unit dwellings from drifting secondhand smoke.
But Dr. Gardner warns there is still a long way to go.
"Tobacco products are killing one of every two long-term users. It's a slow-moving epidemic. We need to continue to focus on what more we can do. How will we help people break their addiction to nicotine and ensure our kids grow up choosing to be tobacco free?
"This is where we continue to put our energies—knowing we can save lives and healthcare dollars."
For Cooper, the decision to quit smoking seven years ago was an easy one. "I wanted to start a family, I wanted to protect my health, and I wanted to save money." He has accomplished all three.
Today, with his home smoke free, an expectation that public places are smoke free, and the disappearance of the huge wall of cigarettes in stores, he says he fully expects his five-year-old son to grow up tobacco free.
"It really is out of sight, out of mind."