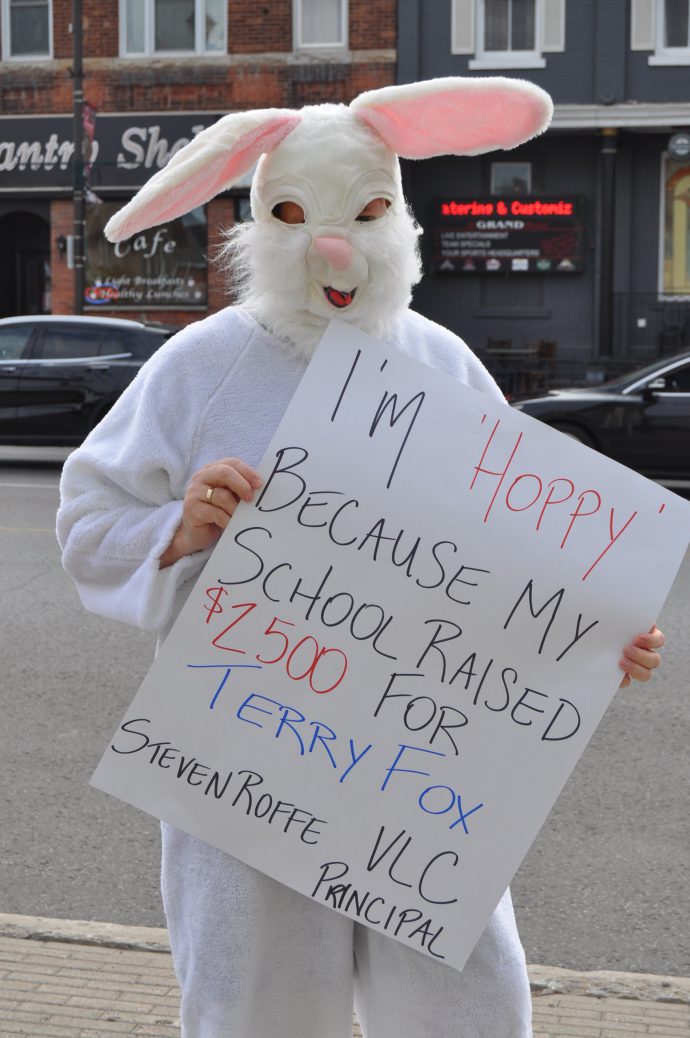 The Virtual Learning Centre (VLC) participated in the Terry Fox Run/Walk for the first time this fall. Donations were collected online and students were encouraged to get out to support a good cause.
The VLC collected donations online through the Terry Fox Foundation website from September 20 – October 5, 2016. On October 6 at 12:00 p.m., students were encouraged to walk or run for the event.
"We wanted to get the kids up and moving," commented District Principal of Learning, Steven Roffe. "No matter where the students were, they went outdoors to spread the word, even if they weren't in the same country. We have a student in Korea and a couple of others that are not even close to our time zone, so they still did it at 12:00p.m. in their own time zone."
The deal was if the 683 VLC students raised at least $2,500, Roffe would accept a challenge decided by student vote. There were four options: wearing a rabbit costume and hopping around downtown Lindsay, eating a worm, getting a pie in the face, or lip syncing a song. Students voted, the school achieved their goal, and Roffe could be seen hopping around Lindsay in a bunny costume on October 14, 2016.
The fundraiser was a success and certainly sets the bar high for next year.
Article written by Koral Lambert.