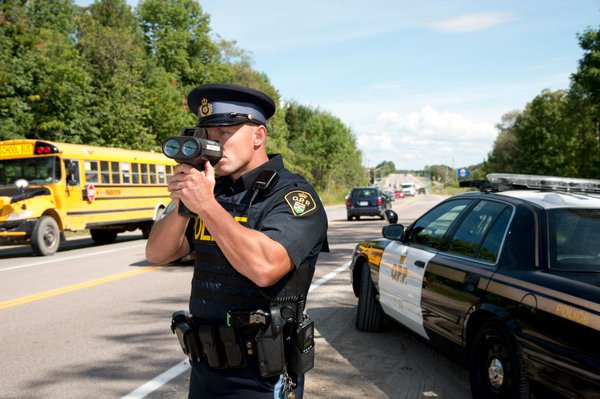 Members from the Haliburton Highlands Detachment of the Ontario Provincial Police would like to remind motorists to be on the lookout for school buses after receiving several complaints about vehicles not stopping for school buses with their red lights flashing.
The public is reminded that every driver while on a highway meeting or approaching from the rear a stopped school bus that has its overhead red signal-lights flashing shall stop before reaching the bus and shall not proceed until the bus moves or the overhead red signal-lights have stopped flashing contrary to Section 175(11), (12) of the Highway Traffic Act.
Remember, you must obey the school bus law on any road, no matter how many lanes or what the speed limit.  Be prepared to stop for a school bus at any time, not just within school hours.  Those who disobey these laws are placing the lives of students in danger and could face fines from $400 to $2,000 and get six demerit points for a first offence.