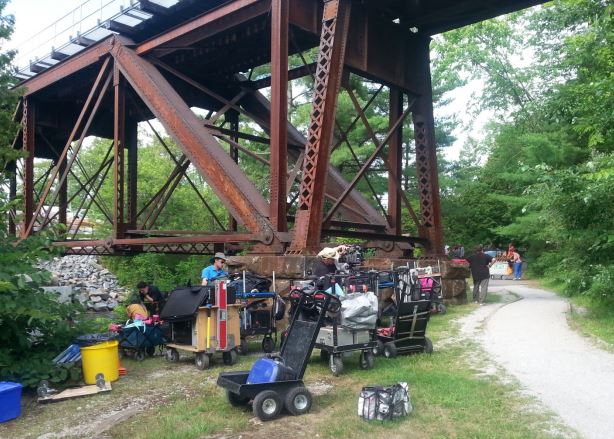 The Town of Bracebridge was thrilled to play host to the production company that is filming Eye Witness, an upcoming American cable television series set to air on USA Network. The project, an adaptation of the Norwegian crime thriller Øyevitne, explores a grisly crime from the point of view of the eyewitnesses.
"Staff from both the Economic Development Branch as well as Recreation worked with Location Managers to facilitate the filming of several scenes of Eye Witness." said Randy Mattice, Manager of Economic Development. "The Sportsplex pool, Riverwalk Restaurant and the Heritage Walkway under the train tracks below the Woodchester Parking Lot will be seen on film once this series airs."
While the bulk of filming has taken place in Parry Sound over the past couple of months, the location managers have also taken the production to MacKellar, Rosseau, Segwin, Magnetewan and Bracebridge.
Eye Witness features actors James Paxton, Gil Bellows, and Julianne Nicholson in this 10 episode crime thriller. Approximately 35 of the total 90 people involved in the production of this TV series were in Bracebridge to film the three scenes.