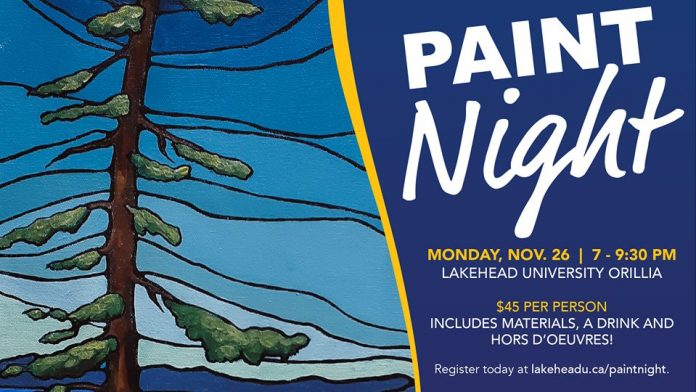 Get your creative juices flowing with Lakehead University Orillia's community Paint Night, offered through the Office of Community Engagement and Lifelong Learning.
Begin the evening by learning about the Group of Seven – whose iconic paintings reflect the local landscapes we love – their stories and artistic traditions with Theresa Soper, art history lecturer at Lakehead Orillia. Then, embrace these traditions, working with local artist Steph Whalen to create your own Group of Seven-inspired masterpiece through a guided painting workshop.
Join us for a fun-filled evening, Monday, November 26 at 7:00 p.m. at the Orillia campus. Bring a friend or come on your own!
$45 plus HST (includes lecture, supplies, and light refreshments). Purchase your ticket today at lakeheadu.ca/paintnight.
Artistic talent not required.