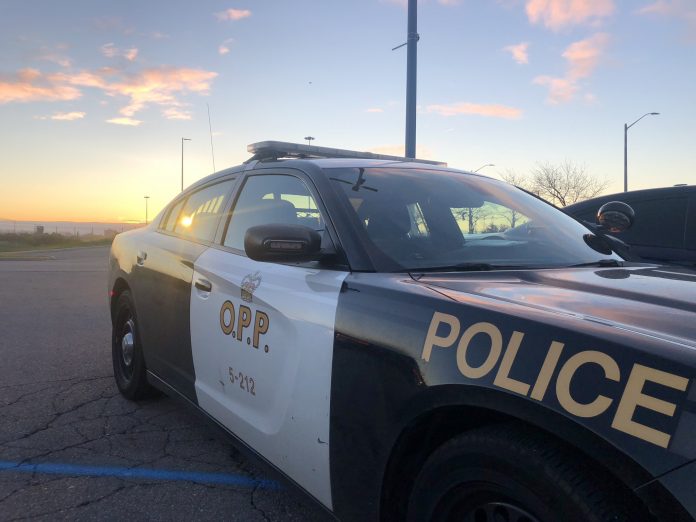 The Orillia OPP have charged a London, Ontario man after driving southbound in the northbound lanes of Highway 11 in Severn Township.
On October 21, 2018 shortly after 3:00 a.m, the Orillia OPP was contacted in relation to a vehicle travelling southbound in the northbound lanes of Highway 11 near Bayou Road. Several Officers attended the area and located the wrong way vehicle. Officers attempted to stop the vehicle without success. After a short period of time, the vehicle was finally stopped on Laclie Street near Sundial Drive.
Three police cruisers were damaged as the male driver intentionally struck the cruisers on several occasions. There were no injuries resulting from the incident.
35-year-old Timothy Martyn of London, Ontario was arrested and charged with;
Dangerous operation of a motor vehicle
Flight while pursued by peace officer
Driving while ability impaired – motor vehicle
Possession of property obtained by crime over $5000
Drive wrong way – divided highway
Fail to stop for police
The accused was held in custody for a bail hearing in Orillia where they he was released on his own recognizance with his next court appearance scheduled for November 20, 2018.