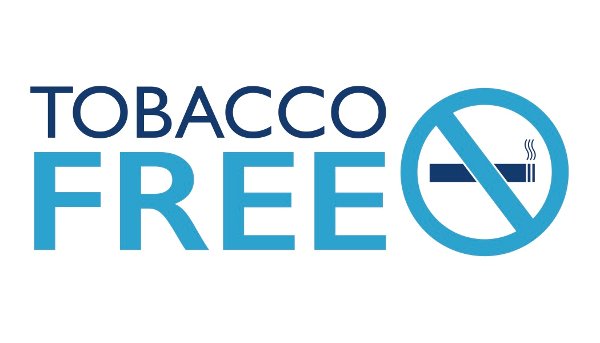 What do tobacco-free champions look like?
They look like the men and women who sit on your local condominium board and advocate for smoke-free buildings. They look like the staff at the drop-in centre who support pregnant and new moms and their babies to live tobacco free. They look like hospital staff who want to assist patients to quit tobacco on admission, stay quit after discharge and protect hospital visitors from secondhand smoke.
Three such local groups have been awarded the honour of Tobacco-Free Champion 2016 presented by the Simcoe Muskoka District Health Unit annually to celebrate World No Tobacco Day and the work being done to reduce the preventable deaths and disease caused by tobacco product use.
This year's winners include:
Muskoka Condominium Corporation #34, Bracebridge – To protect resident owners from involuntary exposure to drifting secondhand smoke in their 21-unit condominium, the condominium's board of directors introduced a No-Smoking amendment to the condo declaration. The move required the board to build support among owners to ensure the amendment passed. They held meetings and shared information about the health risks associated with secondhand smoke; the reduced fire risk; increased property value of smoke-free homes; and reduced maintenance costs for owners. The board did not impose the No-Smoking policy on existing owners who were smoking in their units, but added the requirement for all new owners. As a result, as the units with existing owners who smoke change hands, the building will become totally smoke-free. The condominium grounds have been made smoke free to prevent situations where smoke can drift back into units from balconies and through open doors and windows. Since implementing the change, the condo board has inspired other properties to begin exploring a No-Smoking policy for their multi-unit dwellings.
Community Action Program for Children, Simcoe County – When pregnant, new moms and caregivers come to the Community Action Program for Children drop-in sessions. They are seeking community and peer support to help keep their babies and themselves healthy. Steering clear of tobacco is one of the important topics that staff at the sites role model. They provide moms with information so they can advocate for tobacco-free air where they live and when others want to smoke around them. If the participants are tobacco users, they are encouraged to use harm-reduction strategies to reduce exposure for their babies; for example, by making their homes smoke free. Moms and their household contacts can also access free quitting supports, including cessation counseling, thanks to a fast-track referral system set up with public health nurses. The staff was nominated by the public health nurses who support the drop-in program in recognition of their dedication to giving children and moms their best chance for a healthy tobacco-free future.
Tobacco Cessation Task Force of Muskoka Algonquin Healthcare– This group of hospital staff has been working hard for years to support patients to quit tobacco. In 2013, the task force was instrumental in implementing the Ottawa Model for Smoking Cessation, a program that on admission to the hospital identifies patients who smoke, offers counselling and smoking cessation medications to control cravings while in hospital as well as follow-up support when they are discharged. The task force has also extended its work to protect patients, staff and visitors at the Bracebridge and Huntsville hospital sites. On June 1 of this year, the grounds of both facilities went smoke and vape free. To prepare staff for the changes, the task force arranged quit smoking workshops and information events. The efforts are making Muskoka a healthier, tobacco-free community.
World No Tobacco Day is celebrated each year to bring attention to the efforts being made worldwide to reduce the deaths and disease caused by tobacco product use. More than five million deaths around the world each year are attributed directly to tobacco use, including 13,000 in Ontario.
A full list of past Tobacco-Free Champions can be found on the health unit website at www.simcoemuskokahealth.org