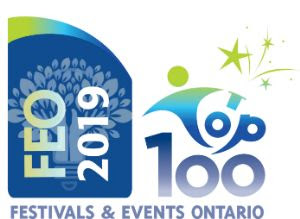 Three Muskoka festivals were named in the Top 100 Festivals and Events in Ontario for 2019.
The 2019 Top 100 Awards were given out on Feb. 28 during Festivals and Events Ontario's (FEO) Annual Conference "ENGAGE" in London, Ont. FEO members sent in submissions for the awards in fall of 2018, which were judged by a independent panel of judges. A variety of events were included in the submissions from community festivals to internationally-recognized events. The awards are given to festivals and events that excel within the industry, and the Muskoka-Parry Sound region holds three winning events: the Bala Cranberry Festival, the Festival of Sound and the Fire & Ice Festival.
The Bala Cranberry Festival has been running since 1984. Organizers said their mission is to "extend the tourist season, and to improve the quality of life in our community by providing financial assistance to organizations and individuals in need." The festival includes live music, an arts and crafts show, Johnston's Cranberry Marsh and Muskoka Lakes Winery and other attractions. They have an estimated attendance of just over half million people over the last 34 years.
The Festival of the Sound started when pianist Anton Kuerti after bought a summer home near Parry Sound and organized three concerts. The success of the concerts led him to suggest an annual concert series, which became the first Festival of the Sound in 1980. The festival features a variety of musicians from string quartets to choirs as well as cruises aboard the 500 passenger Island Queen. It also includes educational opportunities such as master classes for developing musicians, open rehearsals, workshops for local children and lectures by musicians and composers.
The Fire & Ice Festival turns downtown Bracebridge from an average town street to a massive snow tubing hill each year. The event includes many attractions like fire artists, fireworks, interactive ice displays, ice sculpture carvings and a large children's igloo activity centre. Beyond that, it also includes a hockey tournament, carnival activities and many other opportunities for fun.
To learn more about the festivals, visit their websites below.
Bala Cranberry Festival:   Oct.18-20, 2019 www.balacranberryfestival.on.ca
Festival of the Sound:   July 19-Aug. 10, 2019 www.festivalofthesound.ca
Fire & Ice Festival:  Jan. 25, 2020 www.fireandicebracebridge.com