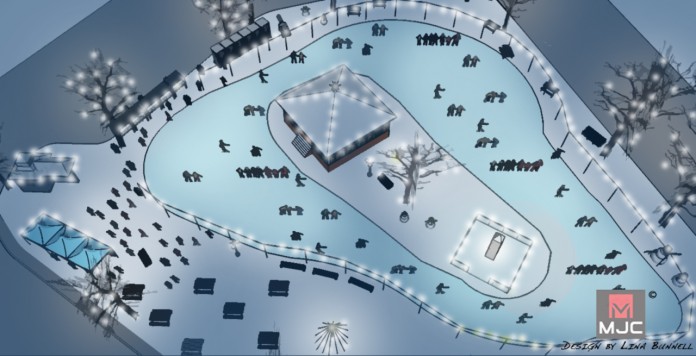 The Bracebridge Memorial Park Winter Village Organizing Committee is pleased to announce that the skating trail located in the park will be open to the public starting Wednesday January 20th. It is anticipated that the Winter Village will become a destination for the community to skate on this unique ice surface and to enjoy the other amenities in the Village including lighted features, a fire pit, music and events.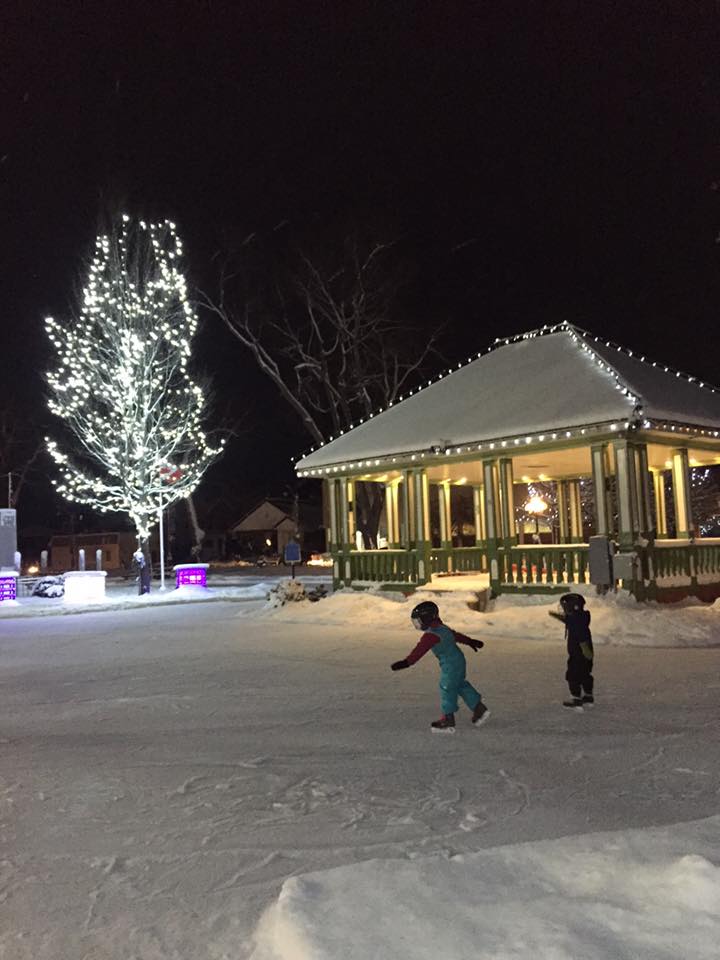 The Public is invited to the Grand Opening for the Memorial Park Winter Village on Saturday January 23, 2016 at 5:00 p.m. The festivities begin at 3:30 p.m. until 6:00 p.m. and will include a Lion's Club BBQ, hot chocolate courtesy of the Town of Bracebridge, fat bike demos with LIV Outside, smoothies provided by the Pita Pit, and music. The YWCA will also be on site selling toques and mitts as part of an ongoing fundraiser.
Chris Wilson, Chair of the Memorial Park Winter Village Organizing Committee is looking forward to the opening. "We would like to thank the public for their patience in regard to the opening of the skating trail. We are excited to see the park full of activity and smiling faces. This project was made possible by some grass-roots volunteers and has been well supported by the community. We are hoping to see a great turn-out for the Grand Opening on Saturday."
Official comments from Council and the Organizing Committee will be made at 5 p.m., followed by a special inaugural skate that will include sparklers and glow-sticks for the young and young at heart.