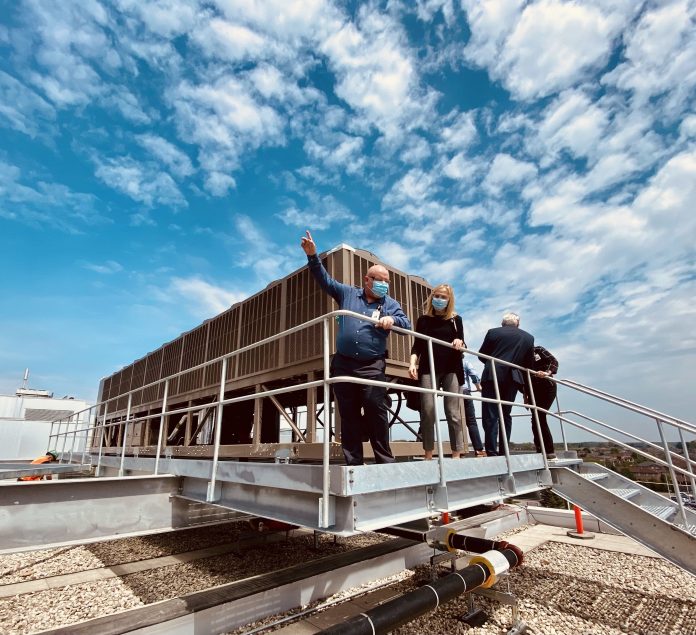 To ensure safety and patient comfort, Royal Victoria Regional Health Centre (RVH) recently completed a major upgrade to its cooling system.
RVH installed a new 27,000 pound air-cooled chiller which will provide an additional 350 tons of cooling to the health centre. As the health centre continues to grow, this chiller was required for additional cooling capacity.
This chiller will service the air handling units for RVH's operating rooms and the Medical Device Reprocessing Department (MDRD) ensuring these areas maintain consistent temperature and humidity levels which is critically important as the health centre gradually begins to ramp up surgical procedures.
"Just like medical equipment, the equipment that keeps our building safely running needs to be upgraded or replaced," says Darrell Sewell, vice president, facilities and chief human resources officer. "With the warmer weather coming, and with resumption of some surgeries, this new chiller means the key areas supporting surgeries – the operating room and MDRD, which does all the equipment sterilization, will not be impacted by fluctuations in temperature. This also adds to the overall safety and comfort of our patients and staff."