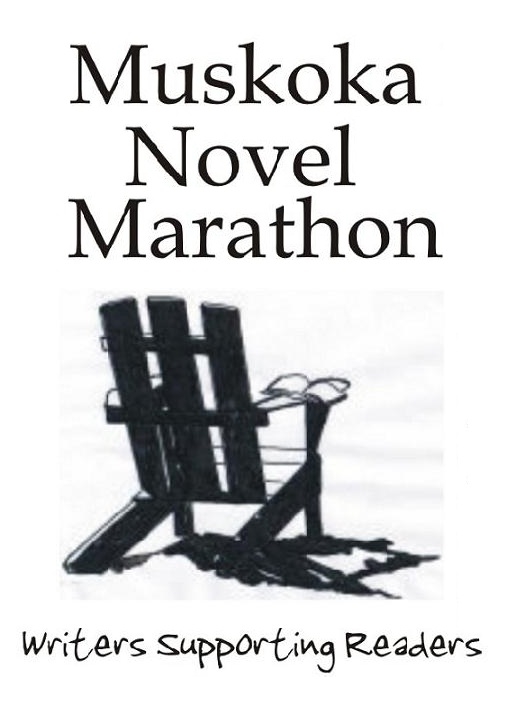 Bracebridge Grade 10 students Mackenzie Kuhn and Madelaine Vandenberg have been writing partners for five years now, collaborating on school projects and learning each other's styles.
So it's only natural that they're taking on the Muskoka Novel Marathon as a team.
"Mackenzie said, 'I want to do this, but I don't want to do it alone, so you have to do it with me or I won't do it'," says Madelaine. "But that's okay with me."
"My fingers are already itching to start writing," says Mackenzie. "The nerves haven't kicked in yet, but I'm sure they're going to. We only have three days to write a novel!"
In its fifteenth year, the Muskoka Novel Marathon is just one year younger than both budding authors will be when they sit down to write.  The high-octane writers' retreat and literacy fundraising event, which brought in a whopping $32,000 last year for YMCA Literacy Services in Huntsville, happens July 8-11 at the Canada Summit Centre.
Madelaine and Mackenzie found out about it from Mackenzie's stepfather, who read about it in a newspaper. "He knew she'd be interested," says Mackenzie's mother, Mary Walker. "I'm excited for them," Walker adds. "I think it's a great opportunity and I know that they'll enjoy it.  It's such a learning experience."
Demonstrating steely single-mindedness despite their tender years, the duo have crafted a careful plan of attack. They had book and character outlines prepared an entire month before the Marathon's opening bell. They will sit side by side but use separate laptops and the Internet to produce a collaborative work.  Both will contribute ideas, Mackenzie will do the rough draft and Madelaine will edit.
And the stakes are high: writers who compete for Best Novel honours at the Marathon are vying for a possible shortcut to writing careers. The winning Young Adult/Juvenile manuscript will go straight to editor Peter Carver at Cormorant Books, and the winning Adult manuscript will go to Chris Bucci, literary agent of Amy Stuart, whose 2010 Novel Marathon project is now a Canadian bestseller.
Teenaged writers have long been part of the Muskoka Novel Marathon.  Tracey Lapham and Raphi Wehrstein both participated at age 13, and Alison Doucette won the Techie Award, for aiding other writers with technical troubles, multiple times while in her teens.
To sponsor Mackenzie, Madelaine or other Novel Marathon writers, visit www.muskokanovelmarathon.com .