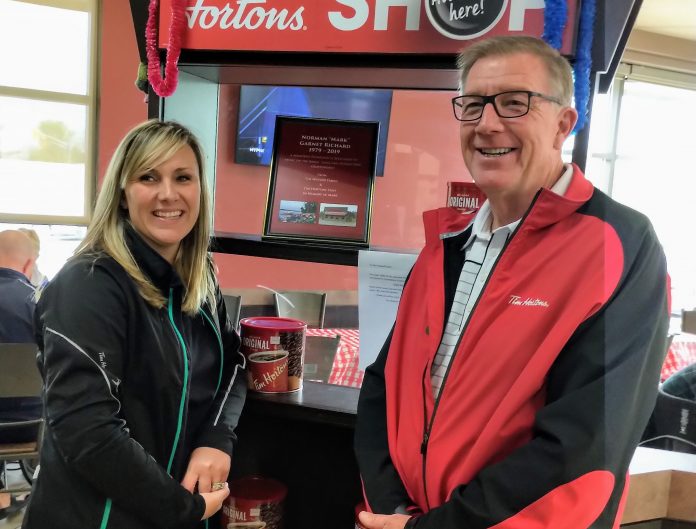 This year's Camp Day was a special one for the Gravenhurst Tim Hortons team as they got the chance to support young people in their camp journeys while also honouring a coworker that died in April.
Tim Hortons Camp Day is an annual campaign to help youth ages 12 to 16 from low income homes learn skills like leadership, resilience and responsibility through a multi-year, camp-based program. Camp Day, an event for Tim Hortons Foundation Camps, raised more than $13 million across the country last year. The Gravenhurst locations will make their donation in honour of Norman "Mark" Garnet Richard, known as Mark Richard, who worked with the Gravenhurst Tim Hortons team for 15 years before dying at the age of 40 from short bowel syndrome, a complicated disorder that impacts the absorption of nutrients.
"To recognize Mark and his years of service to us, all of the proceeds from what we collect [on Camp Day] from both stores will be sent to the Children's Foundation in memory of Mark Richard," said Jeff Watson, owner and operator of the two Tim Hortons locations in Gravenhurst. "The other part of it is, because Mark had a tremendous love of music, we as a family and as a Tim Hortons family donated $500 to Fred Schultz and Music on the Barge in Mark's name."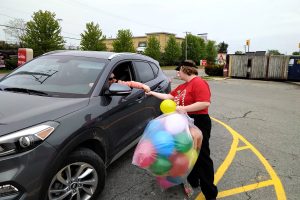 Gravenhurst's Music on the Barge program offers various live concerts on Sunday evenings from mid-June to the end of August at Gull Lake Rotary Park. In honour of the donation, a plaque sits in the Talisman Road location of Tims, featuring Richard's name above a photo of the highway location, where Richard spent most of his time working, and a picture of a Sunday night at Music on the Barge. The ability to honour an employee has added a special element to an already moving time for Watson.
"It's always emotional," Watson said. "I see the kids that we sent to camp when they were 10 and 11 years old who are now 35 to 40 years old, and they still come up and say what an impact camp had on their lives and how uplifting and changing it was for them."
Watson said that the Gravenhurst locations send an average of four campers through the program each year. Thanks to over 30 years that Watson has been participating, more than 120 campers from the Muskoka area have been able to attend Tims Camps. In addition to honouring Richard, this year's Camp Day is special for Watson as he watches his daughter get involved with the family business and the Tim Hortons Foundation as a second generation Tim Hortons operator.
"It's just it's an honour and a privilege to be able to devote time and effort and to see positive results in children's lives," Watson said. "The Watson family has done this for over 33 years and it truly is an honour."