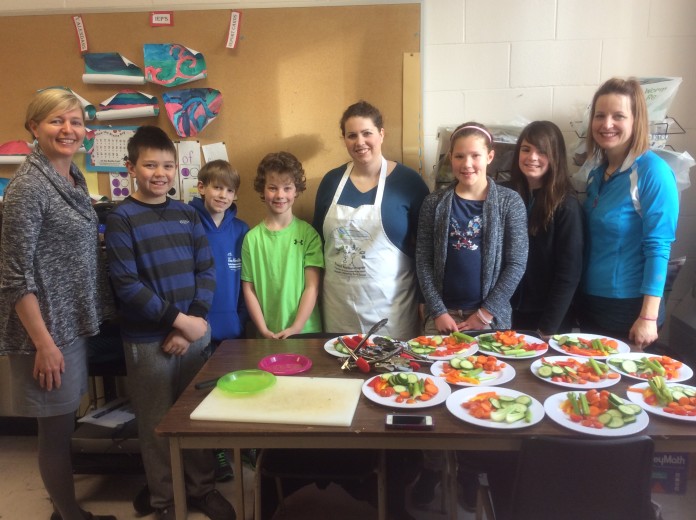 Since January of 2016, Macaulay Public School has made fresh vegetables readily accessible to all students in classes from JK to Grade 8. In partnership with the Breakfast Club coordinator, Mrs. Smith and her students are busy each morning preparing vegetable trays for every class. Students wash and set out carrots, mixed peppers, cherry tomatoes, celery, broccoli, cauliflower, and cucumbers. The adult volunteers cut the vegetables for students to sort. Most vegetables are served with skins to increase nutrition and decrease compost. There are no sauces or dips served with the vegetables to keep the fat and sugar content down. The team is very excited about this initiative to promote healthy living by encouraging vegetable eating first thing in the morning. The students look forward to their veggies each day and the trays are usually empty by 10:00 a.m. Many teachers promote vegetable eating all day long. 
The idea originally sprang to life in November of 2015, when a few staff members wondered if vegetables in the class would improve student concentration. Students are extremely happy with the vegetable plates in their classes and enjoy the increased health benefits. When all levels of school partnerships come together such as students, staff, administrator, volunteers, and community organizations, anything is possible!
The Macaulay Breakfast Club already offers daily warm and cold breakfast options that are served in the front hall each day with many options for students.  This program has been successful as it has been staffed by caring volunteers each day.  This is true community spirit with a mission for health!