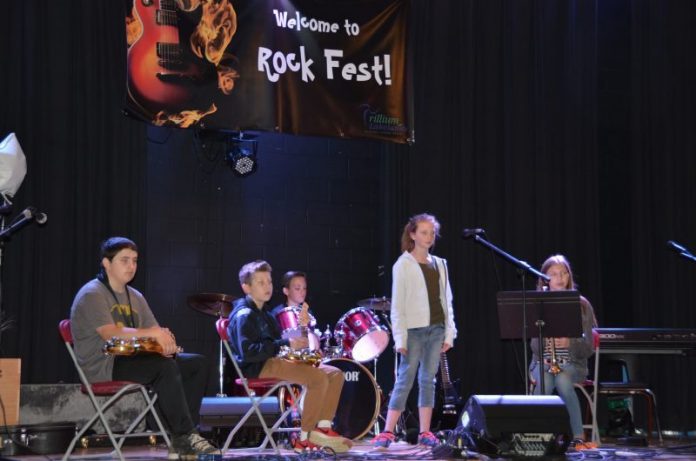 Students from 5 different elementary schools across TLDSB showed off their musical talents at the fourth annual Rockfest on May 19, 2017 at Pine Glen Public School. Schools included Pine Glen PS, Spruce Glen PS, Irwin Memorial PS, Riverside PS, and Muskoka Beechgrove PS. There were approximately 35 performers this year.
The event followed an "American Idol" format, with each band playing two or three songs, and receiving some feedback on their performance from the Special Guests Panel.
This year, the judging panel consisted of Greg Sutherland (music teacher at HHS, director of "The Song  Project"), Adam Fisher (Drum teacher and member of the "Funky Fisher Brothers" duo), and Paul Langendyk (Singer/Songwriter and Finalist on CBC's Spotlight Search 2016).
Special thanks to Michael Kirkpatrick and team for organizing this event to benefit students.