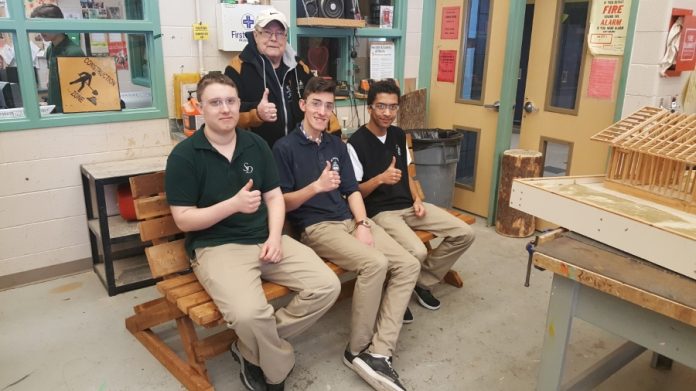 Specialist High Skills Major (SHSM) students at St. Dominic Catholic Secondary School in Bracebridge have been hard at work constructing benches for the new Muskoka Lawn Bowling Club.
Students have been participating in "Operation B.E.N.C.H.E.S" (Building Educational Networks through Compassion and Helping Enhance Self-Esteem) and have so far completed one bench out of 16. On February 23, 2017, the students presented the first bench to a former beloved employee of the board, Mr. Peter Cassidy.
When the new Muskoka Lawn Bowling Club opens in May, the students will present the benches to the seniors in exchange for some lawn bowling lessons. It will be a day-long event that is sure to create unforgettable memories.
Thank you to the hardworking students and staff at St. Dominic's for participating in this amazing project.