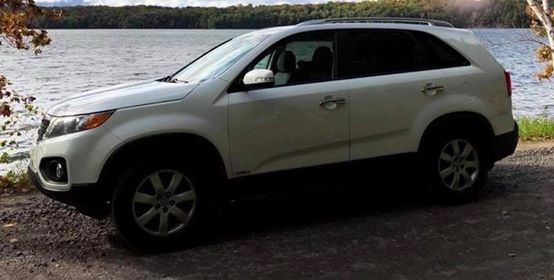 Update: on Saturday November 16, 2019, the items inside the vehicle were located, but the vehicle was still missing. On Wednesday November 20, 2019 the vehicle has been located and an arrest was made.
Thanks to everyone who assisted.
Previous Story:
A resident is reporting that on Friday November 15, 2019 between 6 am and 7 am their vehicle was stolen from a driveway in the Hwy 141 / Utterson area.
The vehicle is a 2012, White, Kia Sorento, license plate Meeko 21. A purse and wallet was inside the vehicle and is also missing.
Anyone with information is asked to call OPP at 1-888-310-1122. You may also call Crime Stoppers at 1-800-222-8477 or submit your information online at www.crimestopperssdm.com. Crime Stoppers does not subscribe to call display and you will remain anonymous. Being anonymous, you will not testify in court and your information may lead to a cash reward of up to $2,000.