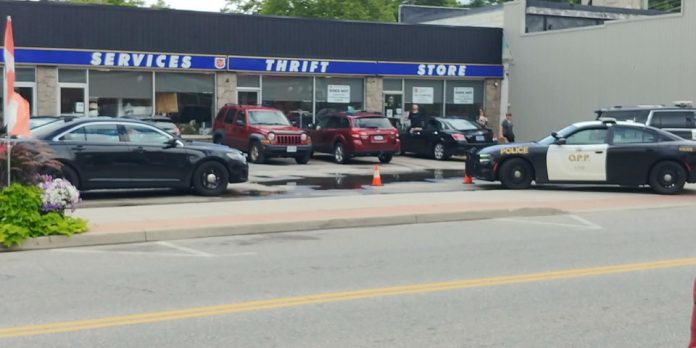 Police Appealing for Witnesses
Bracebridge OPP responded to a call of a collision between a marked OPP vehicle and a cyclist on Muskoka Road North in Gravenhurst on August 8, 2019.
At 12:30 p.m., the northbound OPP vehicle was turning into a commercial parking lot when a collision occurred between the vehicle and a southbound cyclist travelling on the sidewalk. The 10-year-old male cyclist was transported to local hospital with minor injuries, where he was treated and released.
The investigation continues under the direction of the Central Region Traffic Management Team. Police are asking witnesses to contact Bracebridge OPP at 705-645-2211.
Business owners and drivers are encouraged to check dash cams and security cameras.
Should you wish to remain anonymous, you may call Crime Stoppers at 1-800-222-TIPS (8477), where you may be eligible to receive a cash reward of up to $2,000.