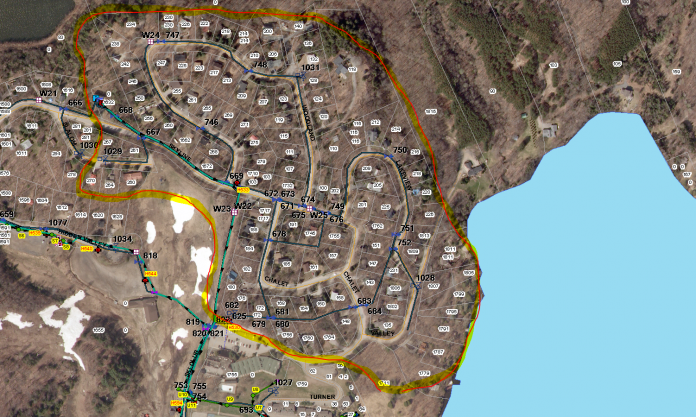 Repairs will begin at 8:30 a.m. tomorrow, Thursday. October 11, 2018 to repair a watermain leak.  This service interruption will impact the following area:
Slalom Dr
Skyline Dr
Woodland Dr
Chalet Cres
Lakeview Cres
Valley Rd
Water customers in the area will experience low flow or be without water service for several hours during the necessary repairs.  All streets will remain open during this time.  The District recommends that residents in the affected area turn off their hot water tank valves or turn off the breaker switch to their electric hot water tanks to avoid burning out the elements.
The District would like to thank those affected for their patience during these necessary repairs.  For more information visit: https://www.muskoka.on.ca/en/live-and-play/Service-Interruptions-and-Emergencies.aspx or call 705-645-6764.