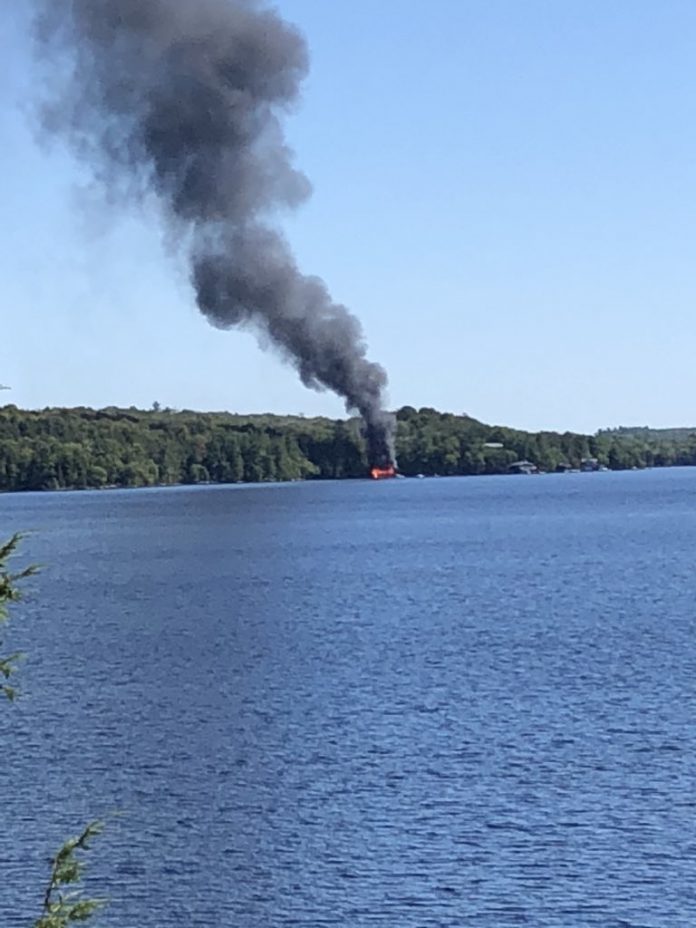 On Monday September 9, 2019 at around 1:45 p.m. emergency crews responded to a boat house on fire at 1900 Mortimer's Point Road in Muskoka Lakes. Crews battled the fire from land and using two fire boats. The quick work of fire fighters prevented the fire from spreading to the brush area and near by structures. The boat house is completely destroyed as well as two boats that were inside. There were no injuries reported. Residents spotted smoke several miles away.
OPP also attended the scene. No word on a damage estimate or a cause.
More information will be provided as it becomes available.