The Salvation Army Thrift Store located at 185 Manitoba St. in Bracebridge has been hit by vandalism as the window has been broken. Store Manager Rob Sherlock says the items taken included a sailing ship's brass telescope, a chrome clock with a sailboat motif and a foot and a half long birch bark canoe piece.
A cement block was used to break the glass.
Sherlock says it's "very disheartening" and that it's the first time it's happened at the location in the 10-12 years he's been there.
He says it must have happened between 9:00 p.m. and 5:00 a.m. Police were notified Wednesday morning.
Residents and business owners in the area are encouraged to check dash cameras and security cameras in the area.
Anyone with information is asked to call Bracebridge OPP at 1-888-310-1122. You may also call Crime Stoppers at 1-800-222-8477 or submit your information online at www.crimestopperssdm.com. Crime Stoppers does not subscribe to call display and you will remain anonymous. Being anonymous, you will not testify in court and your information may lead to a cash reward of up to $2,000.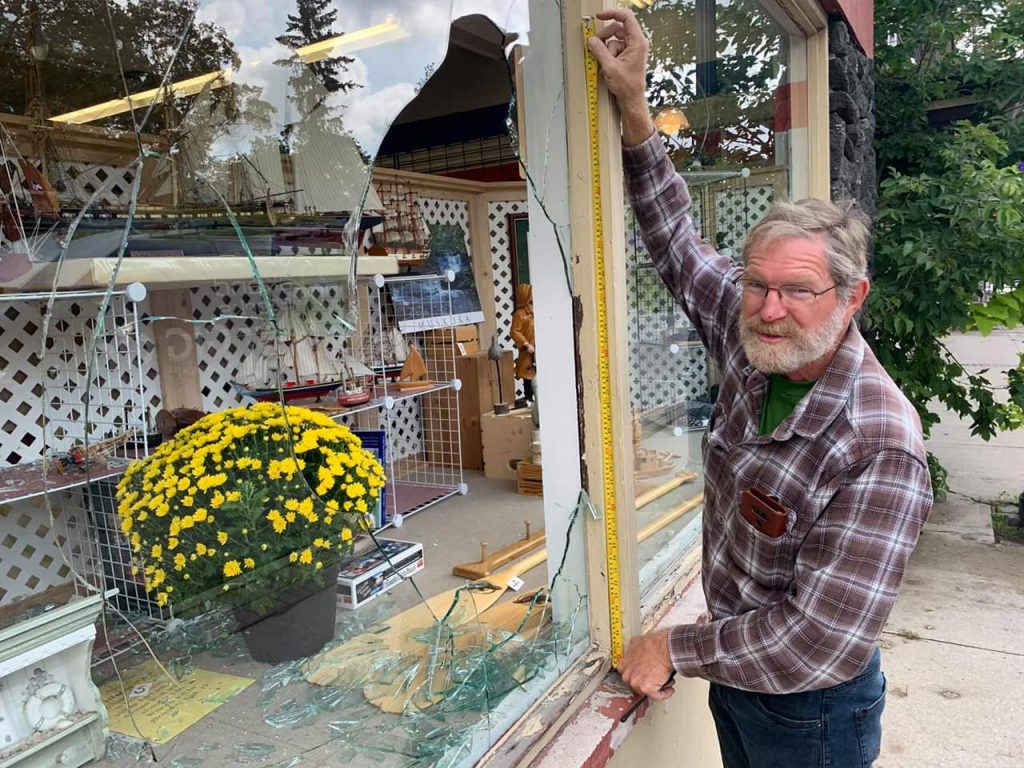 With Files From Matt Sitler – Country 102 FM