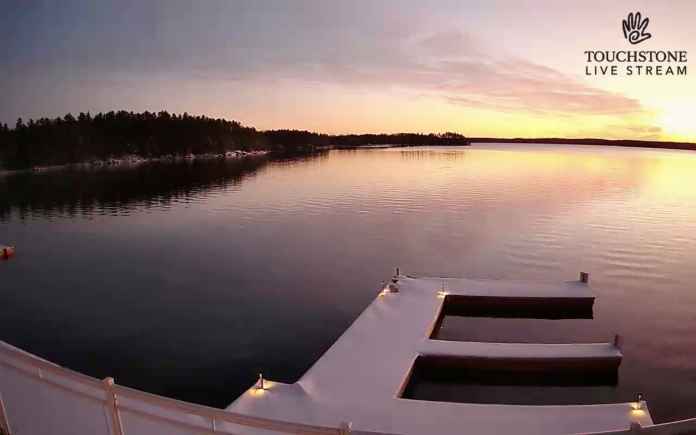 Whether you're in Muskoka or just wishing you were, you can now get a glimpse of the region's snowy, stormy and sunny days with a 24/7 live stream of Lake Muskoka.
Touchstone Resort is partnering with Muskoka411 News to offer a weather camera that displays a view over Lake Muskoka, looking south from Touchstone's Boathouse Event Centre. It's a great vantage point for boaters in the summer and sledders in the winter, said Touchstone Resort President and CEO Robert McLaughlin.
"Muskoka 411 is the 'go to' source for breaking news and local coverage," McLaughlin said. "I'm continually impressed with its reach and we are so excited about this new partnership. I think the new Touchstone Weather Cam will be a big hit!"
The weather cam can be accessed now on the Weather page of Muskoka411's website.
"I'm really excited to add this feature to our website, and I know our readers will enjoy it," said Muskoka411 President and CEO Stefan Ottenbrite. "I want to thank Touchstone for their commitment."