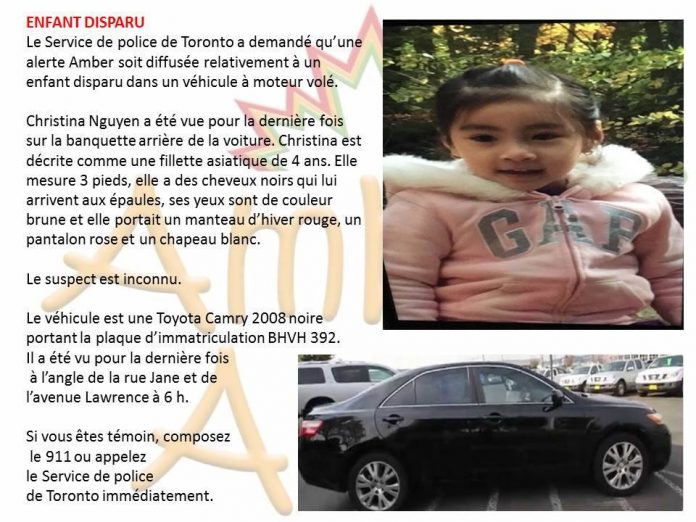 Please update your statuses and edit posts you have shared.
Update – Girl located safe and sound. Amber Alert called off.
The Toronto Police Service has requested an Amber Alert broadcast in relation to a missing child in a stolen motor vehicle.
Christina Nyuyen was last seen in the back seat of the car. Christina is described as a 4 year old asian female, 3 feet tall, black shoulder length hair, brown eyes, wearing a red winter jacket, pink pants and a white hat.
Suspect is unknown.
Vehicle is a 2008 black Toyota Camry, license plate BHVH 392, last seen at Jane and Lawrence at 6:00am.
If observed call 911 or Toronto Police service immediately.