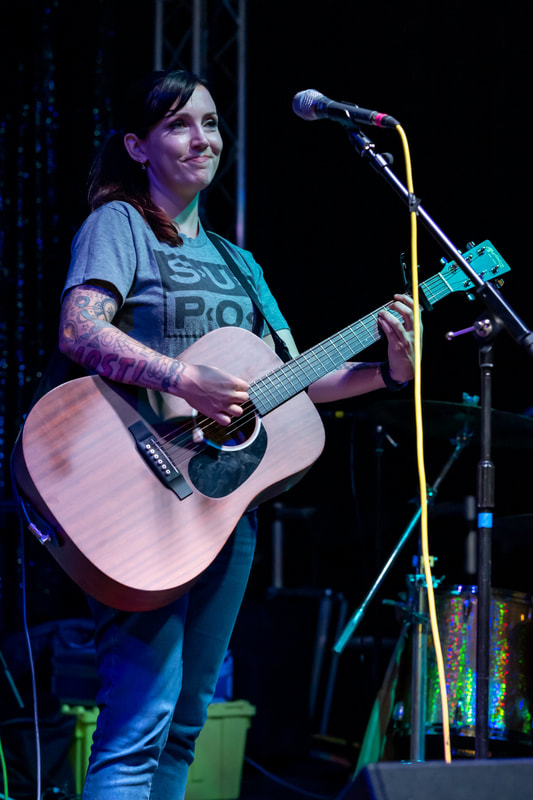 Saturday September 28, 2019 Doors 6pm
Fern Resort 4432 Fern Resort Rd, Ramara, ON L3V 0L1
The Orillia Youth Centre is incredibly proud to once again be working with The Roots North Music Festival to present our 4th Annual fundraising concert with 100% of the proceeds going directly to support youth programming at the Orillia Youth Centre. The Orillia Youth Centre is open seven days a week and all programs and opportunities are FREE OF CHARGE for all young people coming through their doors. The Orillia Youth Centre offers drop-in opportunities and scheduled programs ranging from social to recreational.
This year's concert is headlined by Danny Michel.  Danny is singer, songwriter, producer, festival favorite, musician advocate and more!  He is coming off another packed summer touring schedule and we could not be more excited to be presenting him at Fern Resort.  Singer/Songwriter Billy Pettinger (aka Billy the Kid) was asked to perform again after last year's rousing set at Burl's Creek. She just released her critically acclaimed album "Look at Me, I'm Fine" and completed a tour of England.  Roots North Music Festival Alumni Meredith Moon opens the night and you do not want to miss her. Her sound has been described as heartfelt as well as reminiscent of old-time Appalachia. While playing original songs as well as traditional Irish and American folk tunes, she incorporates guitar, banjo, and podorythmie (foot rhythms) into her performance. In the past six years, Meredith Moon has played several Canadian folk festivals, toured Canada as well as Central America, and released two albums.
Doors are at 6pm and there will be a silent auction and food will be onsite courtesy of Fern Resort. This event is all ages and fully licensed.
Tickets can be purchased in Downtown Orillia at Alleycats Music and Art, Dapper Depot Menswear, or online at: www.orilliayouthcentre.ca
"We are so excited to be working with our friends at the Roots North Music Festival. Sarah Duffy of Art Project has put together an amazing lineup for the night; so get there early and enjoy the night.  We are so pleased to be receiving so much community support for not only this event but our Youth Centre. With over 9,000 visits to the Youth Centre so far in 2019; Event organizer Steve Orr from Dapper Depot Menswear has set a goal of raising $24,000 at this event and we are well on our way to hitting that target. 100% of the money raised will be going directly back into supporting youth opportunities at the Youth Centre".