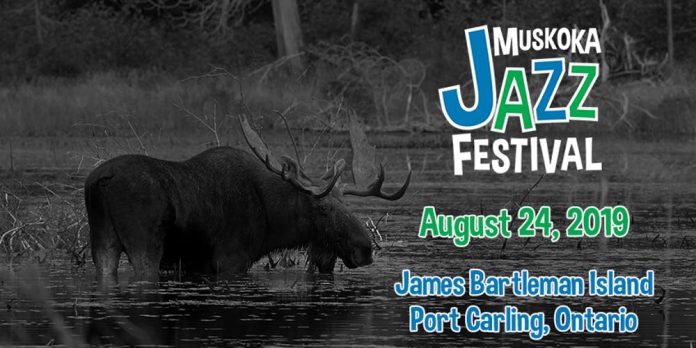 In a statement released of the festival website:
It is with a heavy heart that we have had to cancel this year's Muskoka Jazz Festival.
We began this project with the objective of bringing Muskoka a unique event featuring some of Canada's finest musical talent and had achieved objective in securing the support and commitment of a number of the best artists you will find anywhere in the country.
We thank them for their support.
Unfortunately, the challenges of organizing this first time event proved insurmountable for a number of reasons. Thus, in the best interests of all, we have made the decision to cancel this years event rather than deliver a less than satisfactory audience experience.
We are working with the online ticket seller on the management of refunds and more information on this will be available shortly.
Please send any questions you have to contact@muskokajazz.com
Festival website https://www.muskokajazz.com/
Festival information
Jazz Goes Wild!
The 2019 Muskoka Jazz Festival will bring together Canada's best jazz musicians together August 24th in the heart of Muskoka on Port Carling's James Bartleman Island for a full day of music.
This all star line up features an impressive list of awards including:
2 Order Of Canada recipients
3 Juno Award winners
5 Best Jazz Albums of Year
1 Grammy Award winner
3 Juno Award nominations
All in one place, with the spectacular scenery of Ontario's natural playground, Muskoka, as a backdrop
This years line up includes:
Order of Canada and Juno Award Winner MOLLY JOHNSON
Order of Canada and Juno Award Winner JOE SEALY
Juno Award nominee HEATHER BAMBRICK
Juno Award winner LORNE LOFSKY
Grammy Award recipient LUIS GONZALES DENIZ
Juno Award nominee BRAD CHEESMAN
Jazz guitarist JACK NICKALLS
So skip the big city festivals and come out to Muskoka for a family friendly day of some of the best music you will find anywhere this summer.
Date and Time
Sat, 24 August 2019
11:00 AM – 11:00 PM EDT
Location
James Bartleman Island
Port Carling, Ontario P0B1J0